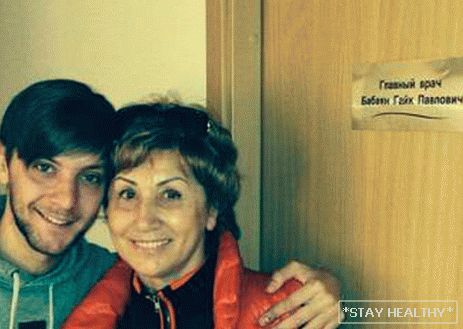 Sun, Apr 20, 2014

Larisa Kopenkin in pursuit of a bygone youth, ready
infinitely do plastic surgery. Not so long ago she did
three plastic faces at once, and now she is again on the threshold
clinics where Miracle Doctor Hayk Babayan works.

Together with his son Yuri, who, I remember, was
categorically against the marriage of his mother and Prokhor Shalyapin, Larissa
with an unknown purpose, she visited a plastic surgeon. To appear
here Kopenkina was advised by Tim Brik, director of Dana Borisova,
which is most recently in the hope of a privacy device
Increased her chest in this clinic.