Recently, the popularity and demand for showers has been noticeably increasing. Companies that produce various types of plumbing, offer a wide selection of showers.
Among which the consumer can choose open or closed models, as well as hydroboxes that have the effect of a hydro sauna. Showers manufactured today are manufactured using various materials.
For example, the pallet is made of acrylic, ceramics, and even from more durable materials – such as steel and cast iron. Often artificial marble is also used.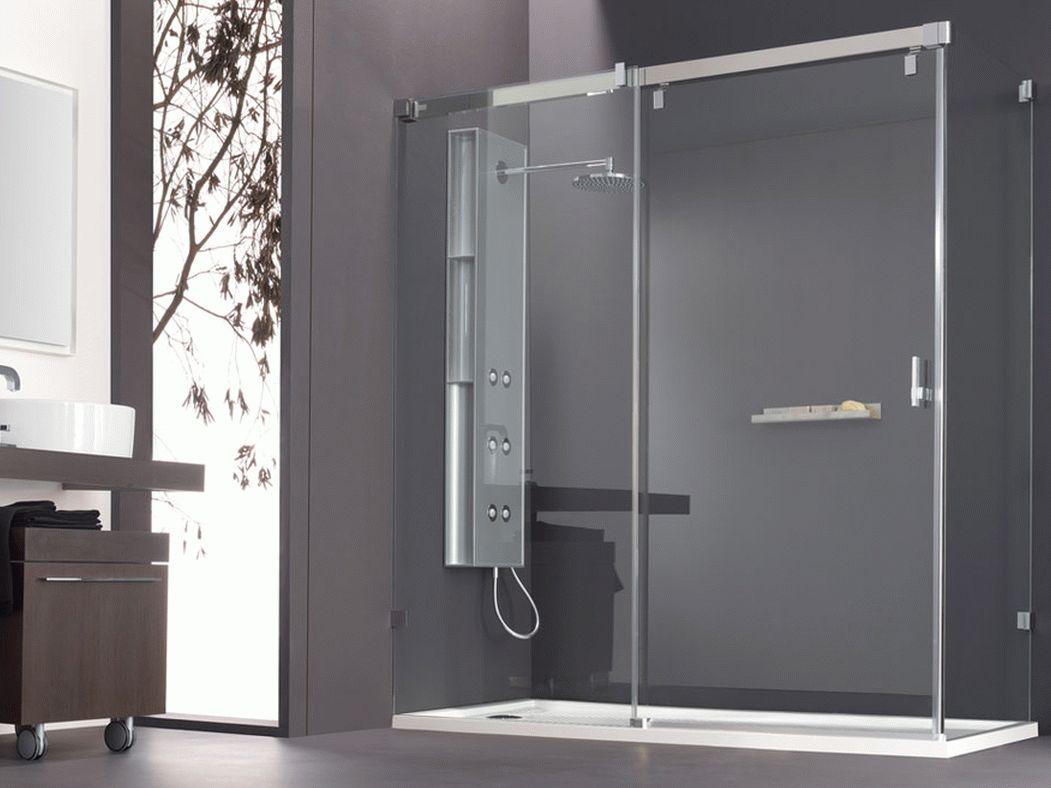 But from the material from which the shower tray is made, its service life also depends. Cast iron pallets, though different good durability, they still require more time to complete warming up.
Pallets can be made of ceramics, and they have their own positive characteristics, but there is one significant minus: they can break if they accidentally drop a heavy thing.
Steel pallets are strong and durable, but their main the disadvantage is the noise that occurs when water falls on them.
As for acrylic pallets, they are characterized attractive view, but they become too fast hot.
Regardless of the material of which the pallet is made, all existing showers are characterized by its advantages and disadvantages.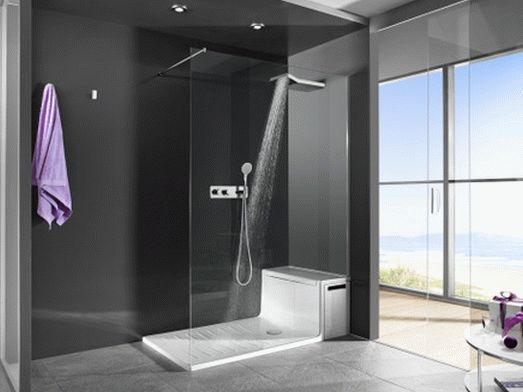 Benefits:
Profitability. Showers really economical, as they allow the consumer to reduce water consumption about two, or even three times, if you compare them use with taking a bath.
The opportunity to save space. Those u whom the bathroom cannot boast of a large area, can get and install a shower cabin, which takes up very little space – about two and a half times smaller than the bath.
Easy to install. Shower stall enough it is simple and easy to mount, and it can handle it practically any person who does not even have special knowledge and experience.
Security. This type of plumbing the equipment is really safe, as with water procedures there is no risk of any injuries. The fact is that pallets showers are made of special materials that are not glide over.
Convenience. It is known that not all people can use the bathroom, but showers are different in that they allow you to conveniently and comfortably perform water procedures as children and older people and those who have difficulty moving around, disabled people.
Time saving. Shower stall capable save time, because when using it, in comparison with the usual bathtub, there is no need to wait until it is full water. Very often people who have little time in connection with busy schedule, they make a choice in favor of the shower, because it really gives them a real opportunity to save your time.
Water does not spray. During use of a shower cabin does not spray water.
Multifunctionality. Showers can possess various functions – for example, hydromassage, massage Stop. But that's not all, because some models are capable of perform air massage, as well as aromatherapy, and even phototherapy. Some shower models available today provide the ability to install a phone, radio and backlight.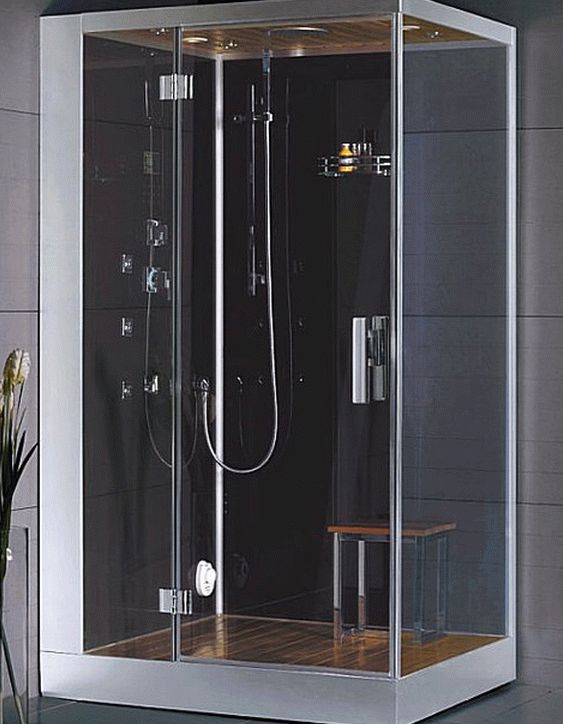 Disadvantages:
Big width. When choosing and installing a shower a rectangular cab will have to sacrifice part free space.
The ability to take only a shower. It happens in the case when the water pressure decreases for any reason (usually you have to deal with such a nuisance when the pressure water drops below one and a half bar).
The need to often wipe the shower glass cabins. The use of a shower cabin leads to the appearance of white plaque on the cabin windows – it appears from drops of water, that dry on the surface. Therefore, consumers have to every time after taking a shower, wipe both the walls and the doors plumbing equipment.
High price. Of course, the cost high relative to conventional bathtubs. But at the same time in the market there are many middle-class models that are sold at affordable price.
And yet, showers are modern, comfortable and multifunctional means for carrying out water procedures, which can be not only necessary, but even pleasant and useful.
Today a nice shower with many interesting features can be purchased at an affordable price.