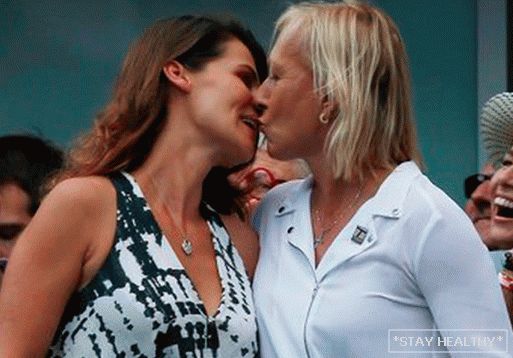 Mon, Sep 08, 2014

Famous Czechoslovak tennis player Martina Navratilova
предложила руку и сердце своей давнишней подруге Мисс USSR 1991
Yulia Lemigova. It is known that the beauty agreed.

Solemn proposal that was broadcast on a large
screen, sounded after the men's semifinal of the US Championship.

It must be said that the lovers got engaged in 2009.
It took several years for Navratilova to overcome breast cancer,
after which the couple decided to register their relationship.