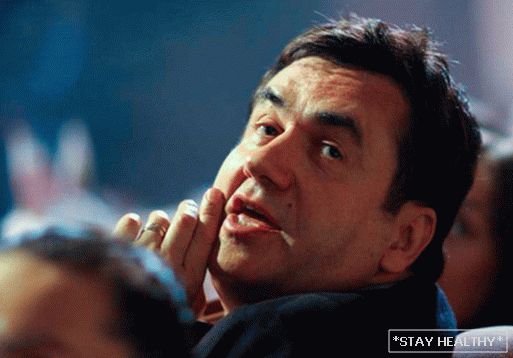 Sat, Apr 19, 2014

Actor and active blogger Stanislav Sadalsky put in his five
kopecks in the war that broke out between Anastasia Volochkova and the singer
Valeria. In particular, Stas noticed that Valeria's spouse, Joseph
Prigogine behaves unworthily men. This, of course, was about
tax audit ex-ballerina.

In the heat of the Prigogine, indeed, spoke to Anastasia a lot
offensive things: accused of lack of education, told
(mythical?) story of how Volochkova, being without a lower
linen came to his friends asking for money.

Sadalsky, remembering a past story about how Prigogine
considered abortion Xenia Sobchak, declares that Joseph represents
a specimen of tactlessness and viciousness behaves more than unworthy and
can not talk about dignity and honor.