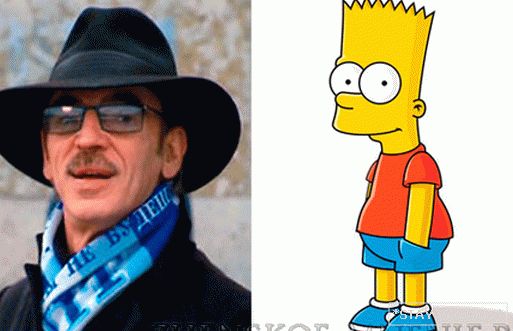 W, 02 Sep 2014

The famous hero of the series "The Simpsons" Bart Simpson became
symbol of FC "Zenit". The most famous fan of the club,
Domestic d'Artagnan, Mikhail Boyarsky, responded to this
The event is quite categorical. According to the actor, he was always afraid
watch this cartoon because bart thinks "pretty
ugly». As an alternative to Simpson, Boyarsky suggested
candidacies of heroes of Russian epic epics.