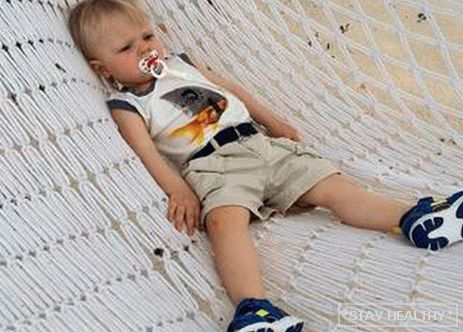 Thu, 01 May 2014

Alexander, son of Rudkovskaya and Plushenko, soon
will be four years old. However, the kid, oddly enough, still
sucks nipple.

Affected by these facts, fans of Yana, made a number of claims to her,
especially after the appearance on the web of Sasha's photograph on a hammock where
the nipple is clearly visible in the boy's mouth.

Rudkovskaya unpleasantly struck negative comments. She is
sincerely believes that the passion of the baby is a matter of time. Besides,
according to her, the nipple soothes her baby, whose teeth grow,
which gives the boy a lot of pain. According to Rudkovskaya, the nipple in
This case is an excellent alternative to drugs.
which, of course, can harm children's health.

Some bloggers have stated that currently Alexander,
according to the teachings of Freud, experiencing the so-called "oral
period ", which will soon pass.