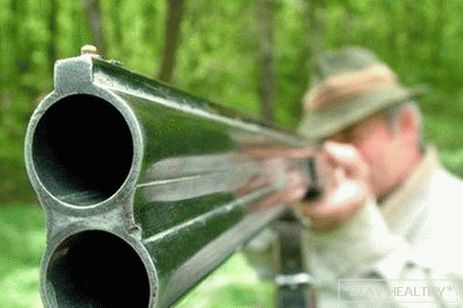 Mon, Oct 17, 2016

As practice shows, hunting becomes a dangerous hobby,
which may eventually lead to irreparable consequences. Lot
cases it is known when during such an active
the pastimes were shot by people, so this time around
Kostroma region, it would seem, the usual entertainment ended
fatal. While hunting a boar, a man shot his own
friend He unsuccessfully made fun of him, grunting from behind the bushes.

The incident occurred last Sunday in the territory
Vasenevskogo forest in Sharinsky district. Group of local
residents who went hunting in the forest, did not even know
that their campaign will end with the death of one of the participants.

As the event occurred, no one can say for sure, but on the website
SU TFR in the Kostroma region reported that the perpetrator of this
the incident is considered one of the hunters who produced
shot. He heard a suspicious rustling and unusual noise in the bushes,
violated the main rule of hunting, prohibiting to shoot in unclear
visible target: shot from his IZH-43 hunting rifle,
As a result, a thirty-seven-year-old man was injured. Both bullets
hit in the chest and led to a sudden death. Man passed away
almost immediately on the scene.

Hunter who made fatal shots and killed
were on friendly terms. As stated by witnesses who
were present at the crime scene, the deceased decided to laugh and
make fun of a friend. He hid behind the bushes and began publishing
sounds like those that the wild boar makes. The joke turned into
fatal mistake and led to a fatal end.