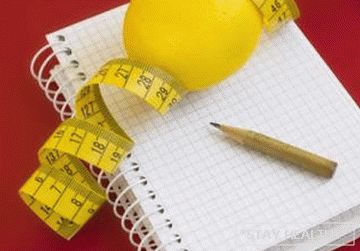 Making a food diary is a great idea.
regardless of whether you are trying to lose weight, support
perfect weight or you just want to monitor your condition
health
There are many ways you can
organize a food diary depending on your goals.
Below is a sample food diary that is very simple.
service and will be an incredibly useful assistant for you
fight against extra pounds.
So, for the nutrition diary you need:
1. Select a site
Depending on your preferences, you can keep a diary
food, both on paper, and on the computer. To save your
diary on paper, you need to buy a good diary or
notebook. On the computer to do weekly and monthly files
most convenient in MS Excel or create a food diary on
specialized sites for losing weight.
2. Prepare a diary for entries
Although you can easily find samples of food diaries in
the internet, many of them are too complicated. So just break
sheet on vertical columns for each day of the week from Monday
until Sunday.
Divide each column into three parts and mark them as yours.
weight, daily calories and exercise. If you
want, you can add an extra cell – "Emotional
state".
3. Complete the nutrition diary
If you have a wonderful memory, you can do it once
day. Start with the morning reading of the scales. Then write down the complete
the number of calories you consumed during the day.
Also indicate how much time you spent on physical
load and what exercises you did. Also you must be in
able to say how many calories you burned during
workout.
If you don't have such a good memory, take notes in your
nutrition diary every time you eat and also perform
physical exercise. So you make sure you don't
create a surplus, that is, all your calories consumed are burned in
full.
4. Additional columns
This is a simple food diary sample. Depending on
how carefully you want to study your daily diet, you
You can add a few extra columns to the diary.
For example, you can record your weight at the beginning and end of each
of the day You can also record the time when you eat, so you can
more effectively manage your hunger.
5. Catch intermediate results.
At the end of each day and each week, add all numbers to
consumed as well as calories burned in the column. You
see how many calories you get with food and how much you
burn with training. This will help you plan better.
your diet for weight loss.
6. Alternative systems
For many, it is difficult to calculate and analyze their progress.
in calories. There are many automated computer
programs that score points for various foods, and
also for doing physical exercises. Such systems
certainly make it easier for you to do the calculations, but know that
these are far from the most accurate tools for monitoring your
diets.
Now that you have a sample of a simple food diary,
Start getting the most benefit and efficiency from it.
Good luck to you!