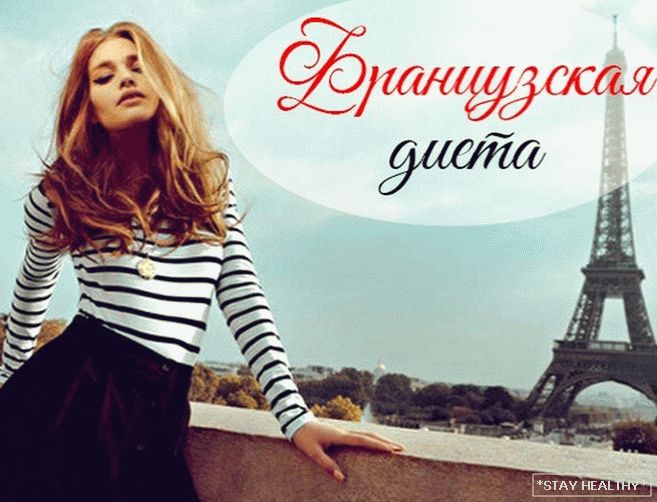 1 The essence of the French diet

1.1 Permitted Products
1.2 Prohibited Products

2 French diet: weekly menu

2.1 Recipes for French Diet

3 Pros and cons
Slenderness, grace and charm of French women admire.
Representatives of the world capital of fashion for its stunning figure
owe not only good genetics, but also the right system
nutrition, to which they periodically resort to losing weight.
Effective French diet developed nutritionist Catherine
Gursak, although some mistakenly confuse it with the protein method
Slimming Pierre Ducane. French diet Catherine Gursak is different
low-calorie and balanced diet, as well as strict
restriction in the number of meals. 2 weeks with her
You can get rid of 8 extra pounds.
The essence of the French diet
The French diet is a 14-day slimming method for
which, subject to all the rules, you can lose weight by 8
kilograms. An important feature of the French diet is
aesthetic aspect that aims to change habits and
food culture. The aesthetics of nutrition suggests enjoyment.
the process of the meal. It is necessary to set the table beautifully, not to eat
hurrying, chewing food thoroughly and enjoying each
her pieces. Aesthetics of nutrition in the French diet affects
weight loss due to the fact that acquires value is not the volume
food consumed, and its quality and taste, in consequence of which saturation
occurs faster, and the volume of the stomach is reduced.
The basic rules of the French diet:
The daily caloric intake should be 500-800
Kcal;
The number of meals per day should be strictly 3;
The volume of servings is reduced to 150-200 g;
Dinner should be less calorie than breakfast and lunch;
Food should be chewed thoroughly;
20 minutes before meals should drink a glass of non-carbonated
water;
On the day it is necessary to drink 2 liters of liquid (purified water without
gas, brewed coffee and tea without sugar and additives);
Snacks between main meals are prohibited;
Products are used fresh, boiled, stewed, baked
the form.
The French diet is quite strict, but effective,
helps in 2 weeks to lose 8 kg. During its observance
It is recommended to take vitamin and mineral complexes, as well as
refrain from intense physical exertion. Follow
French diet for weight loss is recommended no more than twice a day.
year.
Contraindications of the French diet:
Diseases of the gastrointestinal tract;
Children and adolescence;
Pregnancy and lactation;
Avitominoz;
Hypertension;
Hormonal and endocrine diseases;
During the rehabilitation period after operations;
Any chronic diseases in the period of exacerbation.
Permitted Products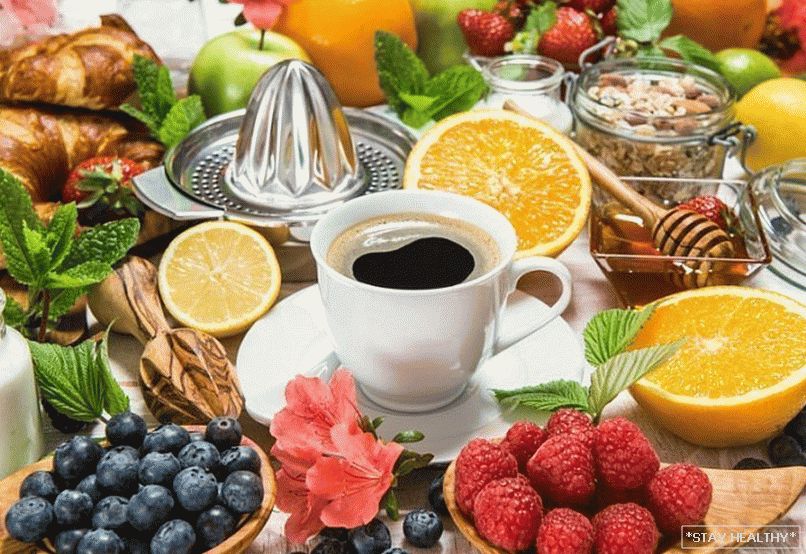 Permitted Products по diet:
Low-fat meat (beef, veal, rabbit meat);
Low-fat bird (turkey, chicken);
Low-fat fish (pike, sturgeon, carp, hake);
Eggs (not more than 2 pieces per day);
Low-fat ham;
Low-fat dairy and fermented milk products (kefir, cottage cheese,
natural yogurt);
Light starchy vegetables (cucumbers, tomatoes, paprika, spinach,
broccoli);
Greens (dill, cilantro, parsley);
Unsweetened fruits and berries (apples, oranges, pears, kiwi,
grapefruit);
Wholemeal, rye and bran bread;
Jam, honey (not more than 25 grams per day);
Scalded coffee and tea.
Prohibited Products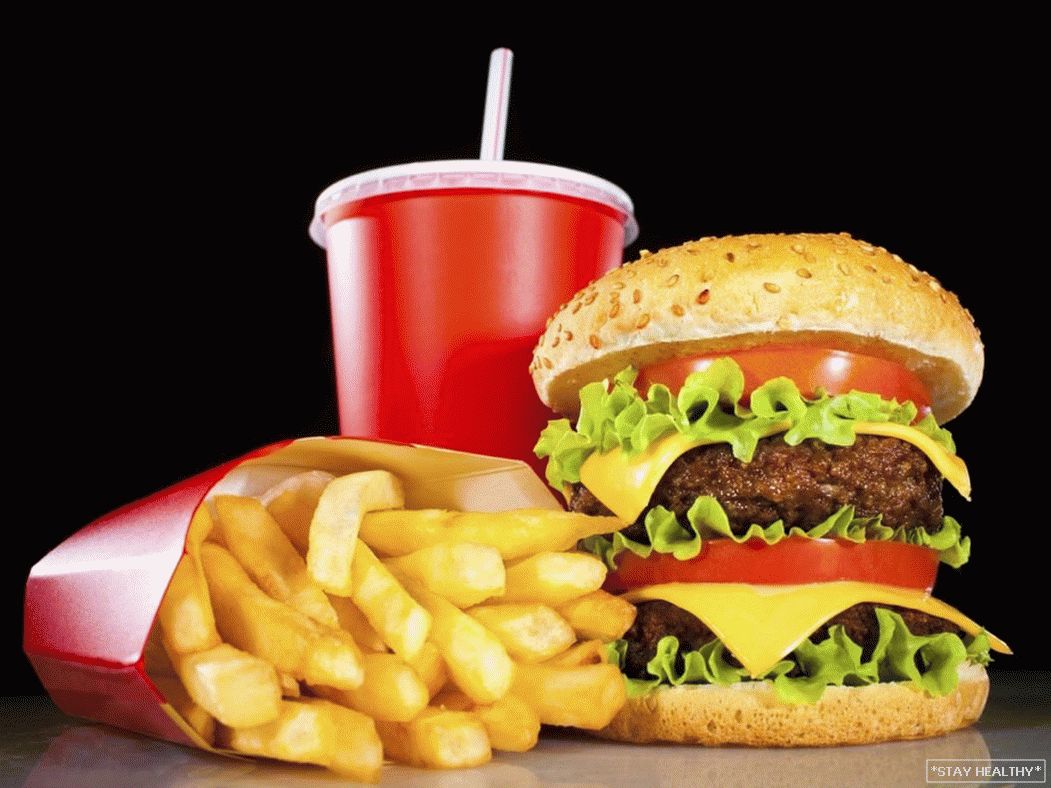 Prohibited Products по французской
diet:
Fatty meats (lamb, pork);
Fat bird (goose, duck);
Fatty fish (tuna, mackerel, salmon);
Fast food;
Baked goods from wheat flour;
Flour products (including pasta);
Sweets and desserts;
Sugar;
Salt;
Alcoholic beverages;
Carbonated drinks.

French weekly diet menu (breakfast, lunch,
ужин): Понедельник:
Coffee. Whole grain toast. Jam 25 gr;
Boiled chicken fillet 100 gr. Cucumber tomato;
Greek salad".
Tuesday:
Tea or coffee. Toast from bran bread. Honey 25 gr;
Fish baked with Provencal herbs 100 gr. Spinach 50
gr;
Boiled turkey fillet 100 gr. Salad from grated carrots.
Wednesday:
Coffee or tea. Toast of rye bread with jam;
2 hard boiled eggs. Broccoli;
Salad "Hearty" 150 gr.
Thursday:
Coffee. Dried bran bread. Jam;
Baked rabbit 100 gr. Овощное рагу 100 gr;
A glass of kefir with greens. Grapefruit.
Friday:
Brewed coffee. Whole grain toast. Honey;
Omelet of 2 eggs for a couple. A tomato;
Boiled pike 100 gr. Cucumber and tomato salad.
Saturday:
Natural coffe. Dried rye bread with jam;
Куриное филе на пару со шпинатом 150 gr;
2 slices of ham. Green apple.
Sunday:
Scalded tea or coffee. Toast from bran bread. Jam 25
gr;
Boiled beef 100 gr. Спаржа 100 gr;
Fat-free cottage cheese 100 gr. Orange.
The second week repeats the same menu. With acute
hunger is recommended to drink a cup of brewed coffee without
cream and sugar or herbal tea. 2 weeks with
the French diet can get rid of up to 8 kg of excess weight, clean
the body from toxins and toxins, improve metabolism.
Recipes for french diet
Greek salad"

Ингредиенты:
Tomatoes 2 pcs;
Cucumbers 2 pieces;
Bulgarian pepper 1 pc;
Onions 1 pc;
Сыр «Фета» 150 gr;
Olives;
Olive oil 2 tablespoons;
Lemon juice (to taste).
Cooking method:
Peel the onion and pepper from the seeds. Wash all vegetables thoroughly.
under running water.
Dice cucumbers, peppers, tomatoes, cheese. Chop the onion
semirings.
Mix all the ingredients, dress the salad with olive oil and
lemon juice.
When serving, decorate with olives at will and taste.
Provencal Salad

Ингредиенты:
Chicken breast;
Chinese cabbage;
Lettuce leaves;
Onion;
A tomato;
Cucumber;
Lemon juice.
Cooking method:
Chicken breast boil, cool, cut into medium
the pieces.
Лук очищаем от кожуры, нарезаем semirings.
Wash vegetables under running water, cut cucumbers into half rings and
Chinese cabbage, slices of tomatoes.
Put lettuce on a plate, vegetables and sliced ​​on top
мясо птицы, заправляем салат lemon juice.
Baked fish with olive herbs

Ингредиенты:
Pink salmon;
Provencal herbs;
Lemon juice;
Lemon.
Cooking method:
Clean the fish from scales, gills and entrails, rinse.
Grate each piece of fish with olive herbs, flavor it
lemon juice, leave to marinate for 20 minutes.
Cover the pan with foil, put fish on it.
Cut the lemon into slices, put it on top of the fish.
Bake in the oven preheated to 180 degrees for 20 minutes to
readiness
Advantages and disadvantages


Зная преимущества и недостатки french diet можно
determine whether this method of weight loss is right for you.
Benefits:
Rapid weight loss to 8 kg in 14 days, due to low
calorie intake;
A varied diet that includes protein products and complex
углеwater;
Daily consumption of protein foods (meat, fish, eggs,
dairy products) giving saturation and helping to preserve
available muscle mass;
Reducing the volume of the stomach due to small portions;
Меню french diet состоит из простых и доступных
products;
Cleansing the body of toxins through daily
consuming 2 liters of liquid;
For 2 weeks of the French method of weight loss formed habit
drink a glass of water before meals, which reduces appetite. This useful
habit will allow you to maintain the achieved result of losing weight while
transition to the usual diet.
Disadvantages:
Low-calorie diet affects the state of health. During
соблюдения french diet может наблюдаться упадок сил,
dizziness, weakness;
A severe restriction in the diet of fat can have an impact on
failures in the menstrual cycle in women;
При выходе из french diet, включив соль, сахар и специи в
diet, you can recover by 1.5 kg over the next week.
По окончанию french diet, начав употреблять в своем
the usual diet of flour products, fried and fatty dishes,
lost pounds can go back.