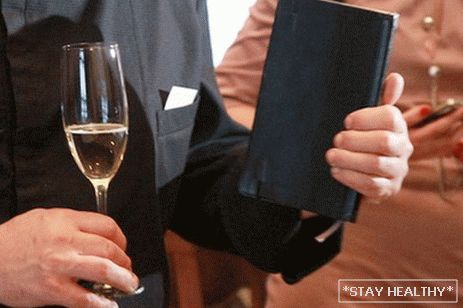 Sat, Nov 26, 2016

Restaurant organizers who first invited to visit
Ekaterinburg famous French culinary Thierry Drapo,
have declared their willingness to immediately pay the cash
reward for returning a cookery book that
was lost by a legendary cook during a visit to the Urals. To
who will return the exclusive cookbook to her master promise
pay 10 thousand euros.

Culinary collection with unique recipes Thierry Drapo collected
more than 20 years. Frustrated by his loss, Monsieur Drapot
frankly admitted that in view of the huge number
cooking records of rare dishes, some of the recipes he already
will not be able to play from memory.

That the legendary chef Drapot lost his book was reported
on Friday, November 23rd. The world famous chef was planning to fly out
to France this Saturday, however, in view of such a significant
loss, Thierry expressed a desire to stay for some time in
Yekaterinburg, hoping to still discover its valuable
manuscripts.

"We don't know exactly where and under what circumstances Thierry Drapot
lost my diary. He is very important to him, because he is his
was throughout his professional activities. we
We believe that a collection of recipes will definitely be found in our
guest will remain only the most wonderful impressions of the visit to
Yekaterinburg. Of course, he is still very strong at the moment.
experiencing ", – said the chief cook organizer Mikhail Kovalev.

Recall that Thierry Drapo came to Yekaterinburg with a view to
demonstrate the culinary lessons of the world master class. So
Yekaterinburg residents for the first time had the opportunity to try
world famous french dishes. By the way, according to
Monsieur Drapeau himself, conducting such training workshops around the world,
he never carries tableware and dishes with him, but
uses only their exceptional culinary skills and
abilities.

According to the local news agency, immediately after
The organizers have already managed to receive awards only a few
false news from citizens who allegedly discovered the famous
a book with recipes.