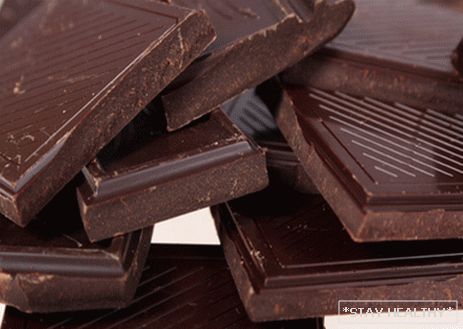 Sat, 25 Jan 2014

Scientists have repeatedly made various properties of chocolate subject
their research. However, as it turned out, the quality of this product
far from fully understood. Chocolate can not only give
cheerfulness and transfer to a person useful substances for his health,
it also rejuvenates the skin perfectly and protects it from
UV radiation.

British scientists conducted an experiment in which several
volunteers for three months daily consumed 20 grams.
dark chocolate. Upon completion of the experiment, it turned out that
subjects are able to stay under the influence of ultraviolet without
any burns twice as long as those who have all this time
did without chocolate.

The dermatologist Oscar explained this remarkable fact.
Hevia, who claims that antioxidant compounds that protect
skin from UV burns, are only found in chocolate. Have people consuming
chocolate, there was a general improvement in skin appearance
covers.

Despite the fact that good chocolate is extremely healthy
sweets need to know that, firstly, chocolate is imperative
must be of high quality, with a cocoa content of 70%, and
secondly, it should be consumed in the amount of not more than one tile
in a day.