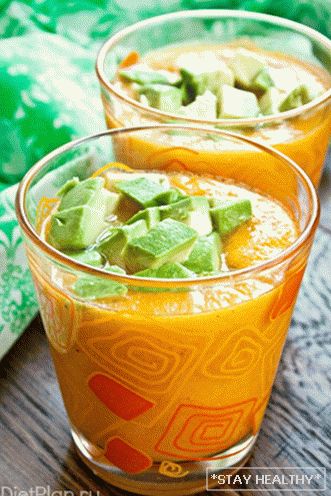 My favorite tomato soup. Bright, cheerful and very
delicious. And how easy it is to cook – cut the vegetables, folded in
blender, vzhzhzhzh – and ready. It remains only to rub through a sieve and
appetizing soup can be served.
For this gazpacho is best to choose fleshy tomatoes.
rich yellow and ripe avocado.
Ingredients
(for 4 servings)
– 1 kg of yellow tomatoes – 2 large yellow bell peppers – 1
large cucumber, peeled – 1 small avocado – juice of 1 lime – 2
st.l. olive oil – salt, pepper to taste
Recipe
Pepper from the core. Pepper, Tomatoes and Cucumber
Wash and coarsely chopped. Fold the blender into the bowl (in two passes) and
grind until smooth.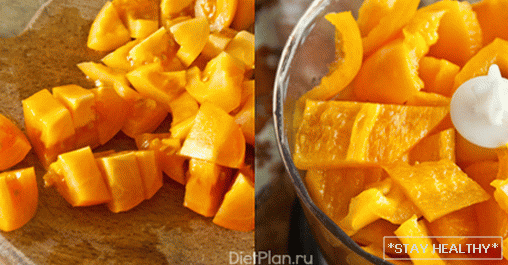 Add lime juice, salt and pepper, olive oil and more
mix in a blender. Ready gazpacho wipe through a sieve.
Pulp discarded.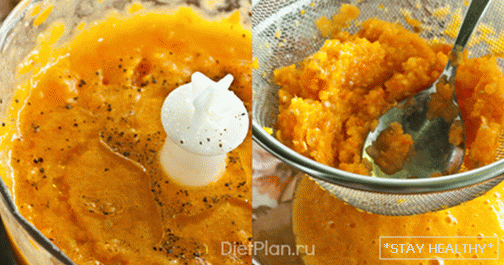 Peel avocados and cut into small cubes. Gazpacho
pour in glasses, add avocado cubes. Season at will
top with a little salt and pepper.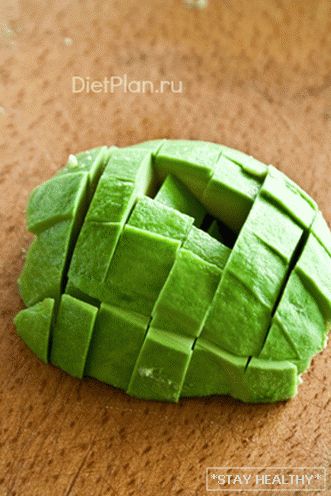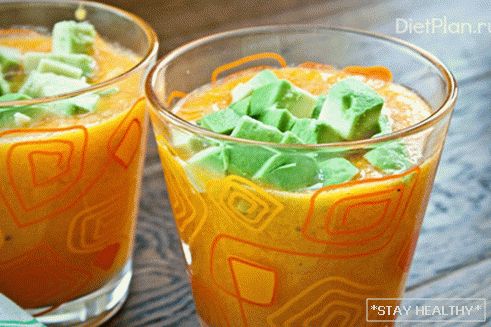 Caloric content of the finished product – 650 kcal protein – 20 fats – 27
carbohydrates – 75
In 1 portion – 160 kcal
This recipe from the category
Vegetable dishes, Avocado dishes, Dietary soups, Tomatoes,
Creamy Soups, Cold Soups