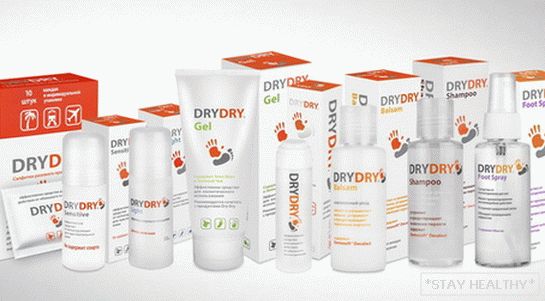 Mon, Nov 30, 2015

We don't know anything about hyperhidrosis until we come across it.
Although this phenomenon is not such a rarity: women are often
face a similar problem during menopause, and teenagers in
puberty period. Regular heavy sweating can
cause and various types of chronic diseases.

We all sweat in the gym, doing active sports,
before an important performance or another exciting event, this
inevitably in the hot season, but it does not lead to chronic
profuse sweating. A person feels differently
who constantly sweats heavily.

From sweat not only appear unpleasant smell, stains on clothes,
but there are many shy circumstances: uncomfortable
raise your hands, take off your jacket, shake hands. because of
restrictions in everyday life and at work stress develop. And How
cope with this problem?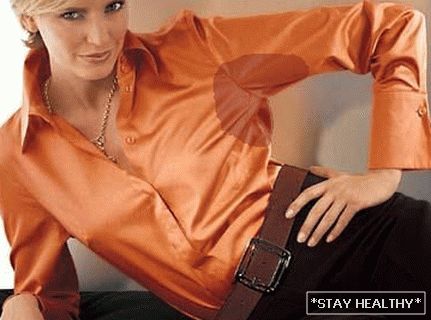 Hyperhidrosis and antiperspirants
Those who have experienced the problem of excessive sweating,
begin to seek salvation in various antiperspirants and
deodorants. Immediately say that antiperspirant and deodorant
– completely different things. Deodorant is a pleasant "fragrance",
distracting from the smell of sweat, but hardly able to help
hyperhidrosis. And antiperspirant is a tool that includes
sweat blocking agents. Antiperspirant may not
have no smell, but acts more efficiently, since
contain aluminum chloride.
But since an antiperspirant is a cosmetic, it must
be comfortable for everyone, do not have strict restrictions on use and
special conditions of use. That is why the development
antiperspirant – not an easy task. High chloride concentrations
aluminum causes skin irritation, but at low concentrations it does not
to achieve success.
In this case, TM Dry Dry products are an effective solution. In them
a rather high concentration of the active substance, but all
incoming components are balanced so as not to cause
irritation of the skin. Moreover, the functions of the sweat glands are not
violated! All products comply with European standards.
quality and have the necessary certificates. Produced products in
Sweden, and since 2006 TM Dry Dry is represented in the Russian
the market.
Who is Dry Dry for?
All TM Dry Dry products are universal: they can be used and
men and women with both marked hyperhidrosis and
absolutely healthy people. Means can be used in the field
underarms, on the palms and soles of the feet. Antiperspirant Dry Dry Can
apply once, in a certain situation, for example, before an important
performance, but you can use constantly. Products are very
economical: one bottle lasts an average of 5 months.
Did you choose your Dry Dry?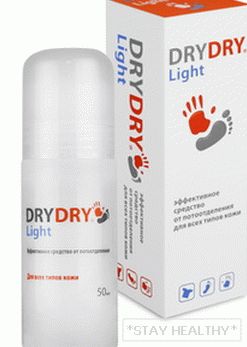 With
very strong perspiration is recommended to use classic
Dry Dry 35 ml. The effect of reducing sweating after application
lasts up to 7 days and depends on the individual
organism.
TM Dry Dry has a completely unique product – napkins
anti-sweat in individual disposable packaging. Composition of napkins
абсолютно идентичен Dry Dry 35 ml. They are always convenient to take with you.
the road. You will not find anything like this from other manufacturers! how
and Dry Dry 35 ml wipes provide a prolonged effect.
up to 7 days.
The manufacturer has taken care of people with sensitive skin.
Especially for them was created antiperspirant Dry Dry Light. is he
has a slightly lower concentration of the active substance and acts
softer, keeping high efficiency of classical means of Dry
Dry. Silk-like antiperspirant gently affects the skin,
providing long-lasting protection from perspiration and unpleasant odors.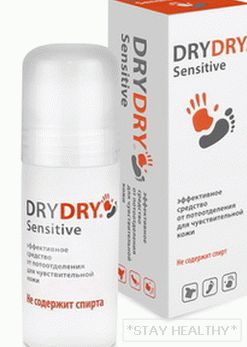 BUT
here is another gift from the manufacturer – Dry Dry Sensitive. This
The product does not contain alcohol and was designed specifically for those
who suffer from allergies. how показали данные последних исследований
in the field of allergology and immunology a fairly large number
people suffer from various allergic reactions to
alcohol products. Dry Dry Sensitive has it all
advantages of the classic means Dry Dry provides a high
and prolonged degree of protection from sweat, but does not cause any
negative consequences. TM Dry Dry cares not only about your
self-confidence, but also about your health!
Try the TM Dry Dry products! And let the problem of increased
sweating no longer bothers you!
You can learn more about TM Dry Dry products on the website.
www.dry-dry.ru, as well as in social networks.
Please note: real products TM Dry Dry for sale
only in orange packaging!