The easiest dietary slimming dish that you can
to cook is a salad from fresh vegetables and greens. So he was
especially delicious, you need to take the most juicy, better pink tomatoes, and
add lemon juice to the dressing.
In this salad no more than 30 kcal per 100 grams. Dietary salad
fills the stomach and nourishes. There is it better before the main reception
food, then you fit much less.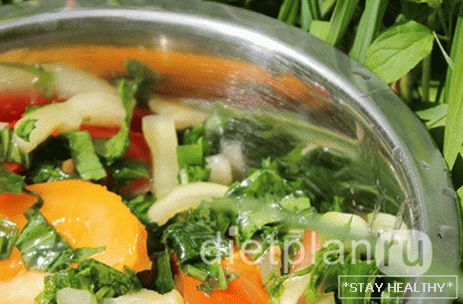 Ingredients for Salad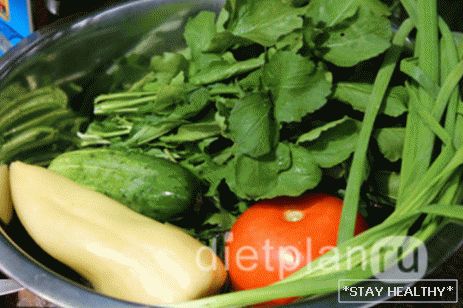 – a bunch of arugula – a bunch of green onions – 1 fresh tomatoes – 1
fresh cucumber – 1 belozerk (or Bulgarian) pepper – salt – on
taste – olive oil – lemon juice
All vegetables and herbs must be washed. Greens whenever possible
leave in water for 5-10 minutes, as dust is harder to wash off,
rather than with vegetables.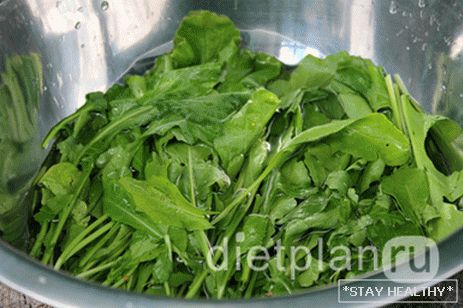 Next, randomly chop the tomatoes, cucumber and pepper. We pour everything
in a bowl, add a little salt.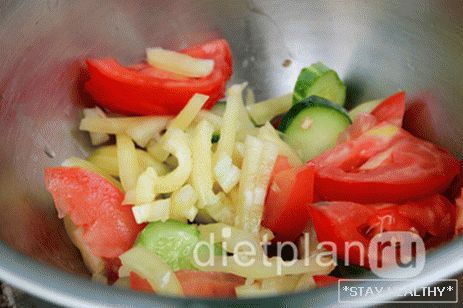 Then chop the arugula and green onions. Add to vegetables and
fill with good olive oil, because it depends on him
50% of the taste of the finished dish.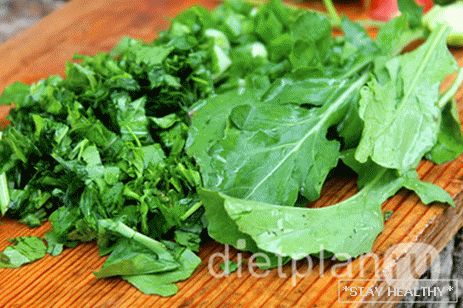 Squeeze the juice of a quarter of a lemon. Stir to tomatoes
let the juice and served to the table.
That finished simple and tasty dietary dish.
Такой салат можно есть в любое время в любых
quantities.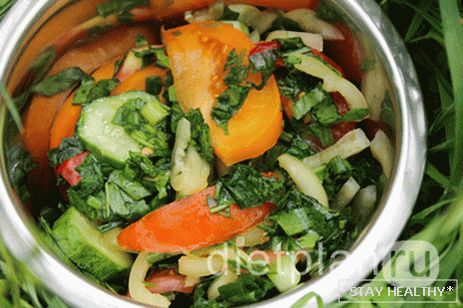 This recipe from the category
Dishes from vegetables, dietary salads