If you're just getting acquainted with quinoa, be prepared for the fact that cereals
this, albeit useful, but specific, with a light nut
smack
It is very gentle, not high-calorie, but without additives and gravy
pretty bland. Therefore, if you decide to eat properly, and
include quinoa dishes in your menu, you should be ready
proven recipes that will profitably reveal the taste of this overseas
superfood.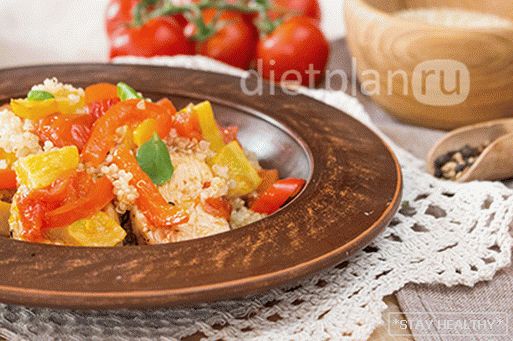 100 g of boiled white quinoa 120 kcal and 4 g of protein. And magnesium,
iron, zinc, vitamin B6, riboflavin and other beneficial
micronutrients, and all this without gluten.
I'll tell you how to cook quinoa with chicken breast and vegetables.
The recipe is very simple. Season with garlic for more
expressiveness, get tasty, healthy and not calorie.
Ingredients
(на 2 порции)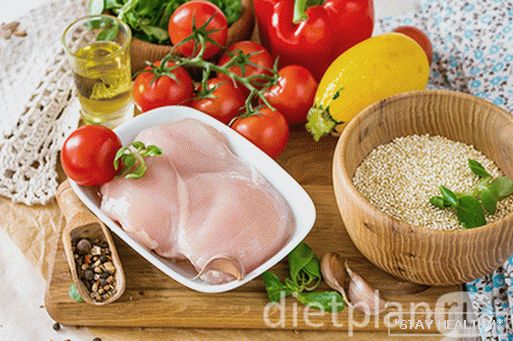 – киноа белая – 1 стакан – вода – 2.5 стакана (0.5 стакана
for gravy) – chicken fillet – 1 half (approximately 250-300 g) –
cherry tomatoes – 4-5 pcs. – Bulgarian red pepper – 1 pc. –
zucchini or zucchini – 300-350 g – garlic – 2-3 teeth – oil
olive – half tbsp – salt, spices – to taste
Quinoa recipe with chicken and vegetables
To wash the washed quinoa with cold water, cook on medium heat until
boil, then hold for 15-20 minutes, but always at a slow
fire, you can under the hood.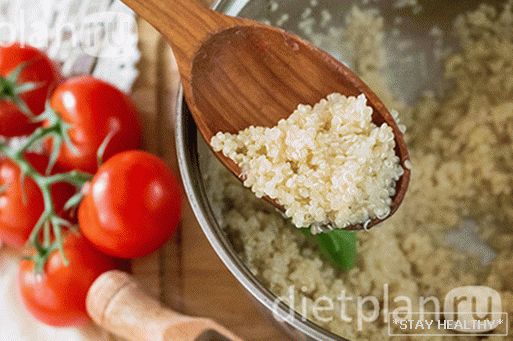 Finished cereal leave for 20 minutes to infuse.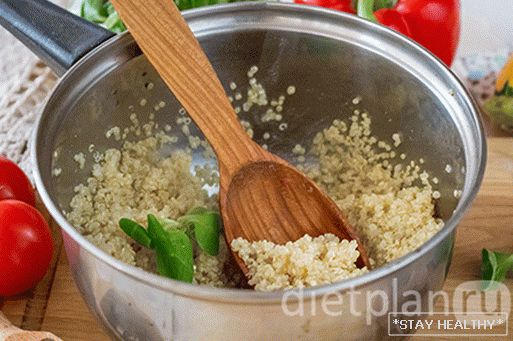 Rinse and dry the chicken fillet. Sprinkle with spices and
with salt. You can take a standard set of salt and black pepper, and
wish to use turmeric, curry and other spices.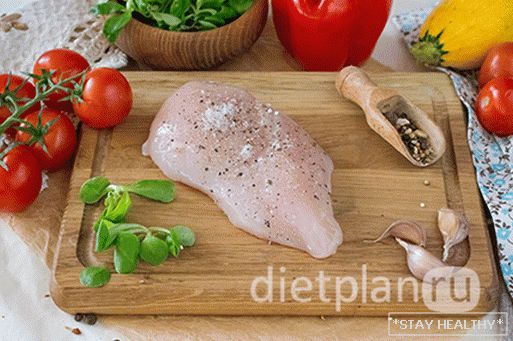 Preheat grill pan, fry over high heat
breast. It will take about 2 minutes. On one and the other side.
Fillet inside can not fry, do not worry, a little later we
his dogotovim, but already with vegetables.
Prepare vegetables: wash well, chop. Peel with Zucchini
You do not need to shoot, cut the cherry into 4 pieces, cut the pepper
straws. Peel the garlic, if the cloves are large – chop.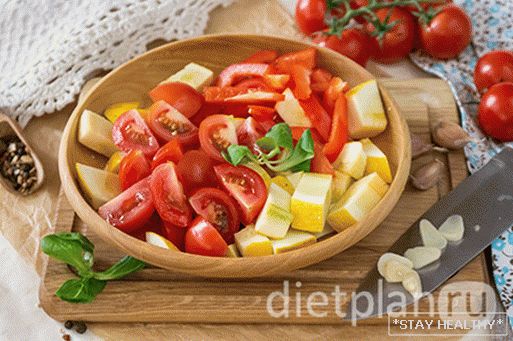 Add a little oil to a large frying pan,
warm up, put vegetables in, stirring to fry for about 3-4 minutes on
medium heat.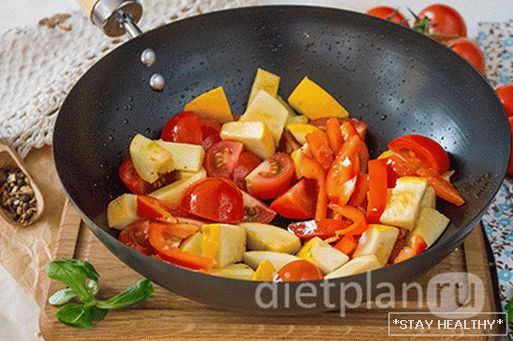 Chicken breast cut into 6-8 pieces, add to
vegetables, simmer for 2 minutes. Add spices and salt
to the taste. Fillets must be brought to full readiness, therefore
and add to vegetables. In addition, the breast is soaked with vegetable juices.
and it will be even tastier.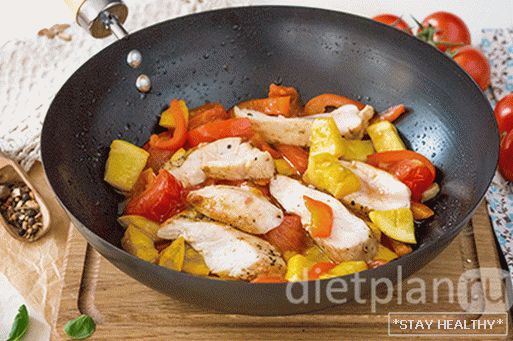 Then add half a glass of water and stew another 4
minute meat with vegetables. It turns out very tasty gravy with
rich taste and aroma.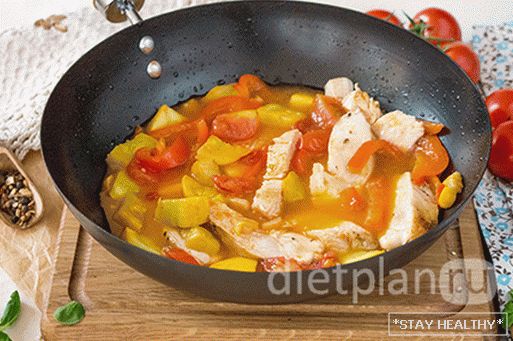 Before serving, mix quinoa with vegetables and meat, sprinkle
If desired, greens. Add more gravy, so it will be
tastier.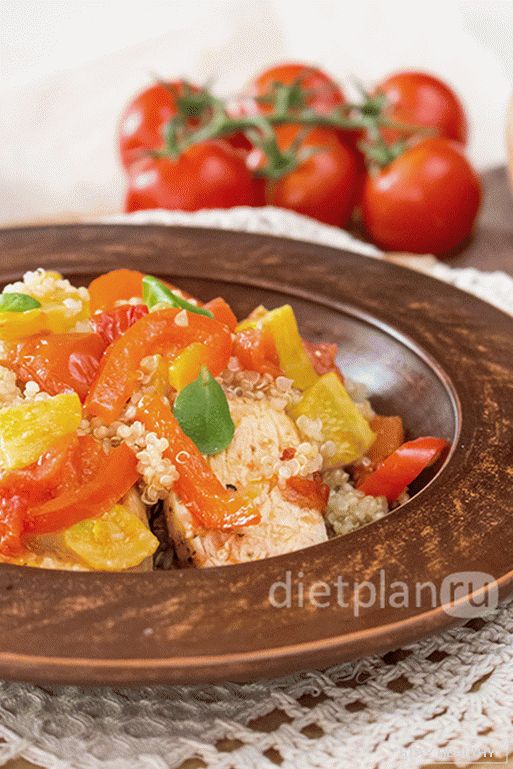 Enjoy your meal!
This recipe from the category
Chicken breast diet dishes, Quinoa