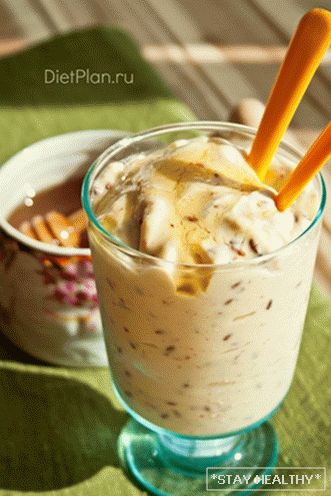 Hearty and healthy breakfast smoothie! Best idea to start
summer day. I love flax seeds and often use them in
salads, add cottage cheese, yogurt, kefir. This time decided
Diversify your morning smoothie and added flax there. Happened
delicious!
Ingredients
(for 2 servings)
– 1 small avocado – 1 large peach – 1 nectarine – 2 full
st.l. natural yogurt (0% or 2%) – 1/3 tbsp. clean water – 2
tsp honeyа – 1 st.l. with a hill of flax seeds
Recipe
1. Fruit Wash. Peel avocados. Separate the flesh
fruit from the stone and cut into slices. Put in the freezer on
2-3 hours.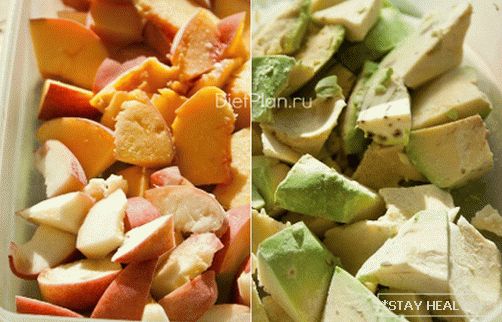 2. Fold the fruit in the bowl of the blender and leave at room
temperature for 5-10 min. Add yogurt and puree. By
need to add a little water. Beat the blender until
homogeneous structure.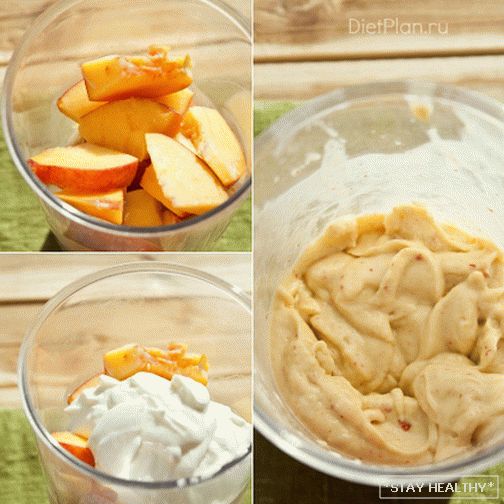 3. Add flax seeds and stir.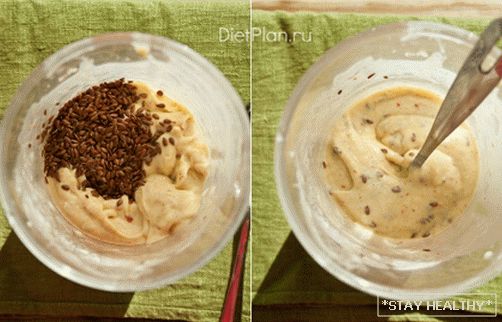 4. Arrange the smoothies in glasses and serve, watering on top
honey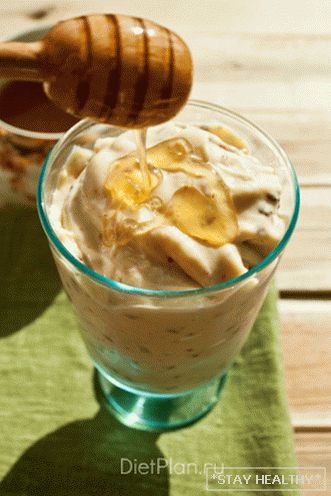 Calorie content
| Ingredients | amount | B / F / U | Kcal |
| --- | --- | --- | --- |
| avocado | 1 PC. (100 g) | 2/15/9 | 160 |
| peach | 1 PC. (160g) | 1.5 / 1.5 / 15 | 61 |
| nectarine | 1 PC. (140g) | 1.5 / 0.5 / 15 | 62 |
| natural yoghurt (0%) | 2 st.l. (50g) | 3/0/4 | 28 |
| honey | 2 tsp (17g) | 0/0 / 16,5 | 61 |
| flax seeds | 1 tbsp (10 g) | 2/4/3 | 53 |
| Total (2 servings) | | | 425 kcal |
| 1 portion | | | 212 kcal |
| 100 gr | | | 90 kcal |
This recipe from the category
Блюда с avocado, фрукты, Шейки и смузи