Chickpea or chickpea is a versatile product. It can
use not only as a main dish, but also for cooking
sweets. Do not be afraid, the taste of chickpea is fairly neutral, and
When adding honey or dates, there is no pea flavor.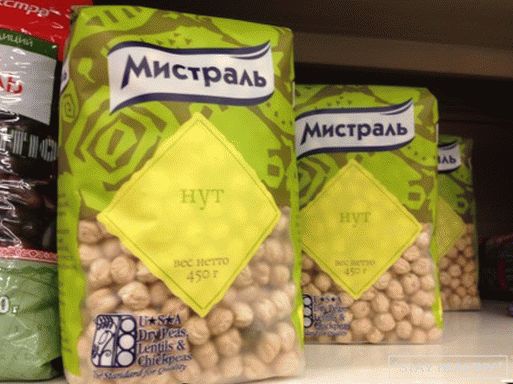 If you prefer to eat healthy and tasty, then you
must include in your diet chickpeas. About Nute knew and loved
its still 8,000 years old. The population of the Middle East, Greece, Turkey,
Iran considered it an exceptional delicacy. Now chickpea often
used by vegetarians or people who watch their
health
Ingredients
(8 pcs.)
– 1/2 tablespoon dry chickpeas – 1/3 tablespoons walnuts – 5 pcs of soft
dates (I have a variety of Sultan) – 1/2 tsp cinnamon – 1 tsp cognac –
1/3 ct natural cocoa powder
Recipe
Soak chickpeas for 36 hours. It is easiest to soak overnight in the morning
drain, rinse and refill with clean water. Evening repeat
procedure. In the morning, chickpeas can be used. Peel it off the top
plenochki.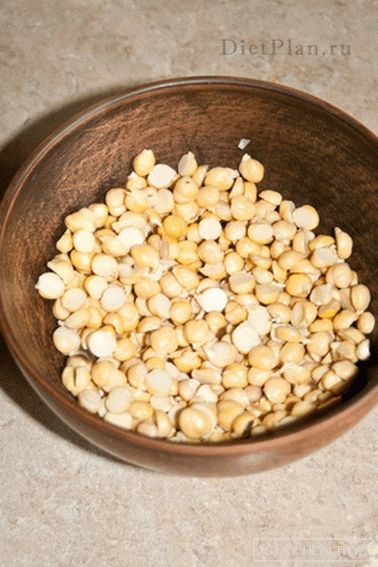 Dry the chickpeas on a paper towel, fold into a blender and
grind to a paste consistency.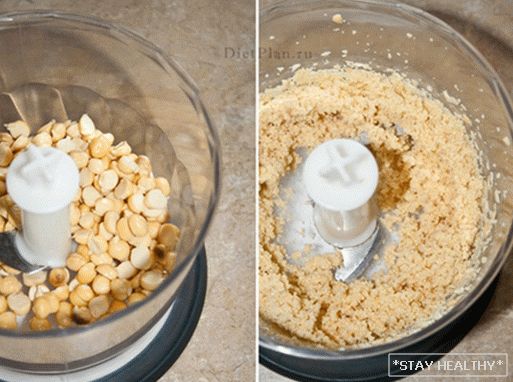 Add peeled dates and chop again.
Pour the nuts, cinnamon and pour the brandy. mix everything in a blender
until smooth.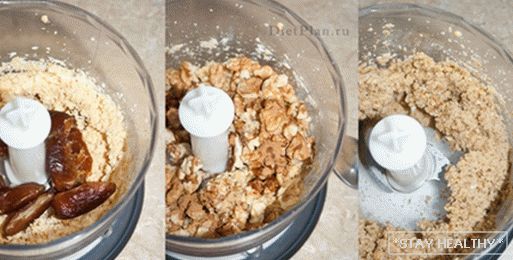 Roll small balls from the mass, roll them into cocoa.
Put on dosochku or flat plate and refrigerate
for a couple of hours.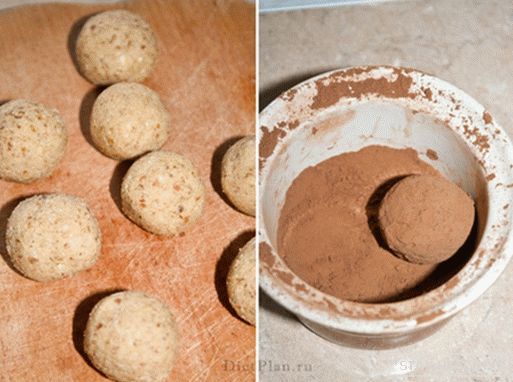 Enjoy your meal.
P.S. Such sweets are suitable for vegetarians and raw foodists (in such
case remove cognac). You can also roll them in sesame. If you
Do not want to wait for a long time, put the finished candy in the freezer
camera for 10 min. or eat immediately after preparation.
Chickpea is a source of easily digestible protein, well perceived and
digested by the body.
Calorie content
| Ingredients | amount | B / F / U | Kcal |
| --- | --- | --- | --- |
| chickpea | 1/2 st (115 g) | 9.65 / 3 / 30.3 | 182 |
| Walnut | 1/3 Art (50 g) | 12 / 29.5 / 5 | 309 |
| soft dates | 5 pieces. (120g) | 3 / 0.5 / 90 | 338 |
| cinnamon | 1/2 tsp (1 g) | 0/0/1 | 3 |
| cognac | 1 tsp (5g) | 0/0/0 | 12 |
| cocoa powder | 1/3 Art (50 g) | 9.8 / 6.9 / 27 | 115 |
| Total (8 pieces) | | | 959 kcal |
| 1 PC | | | 120 kcal |
| 100 gr | | | 282 kcal |
This recipe from the category
Dietary desserts, chickpeas