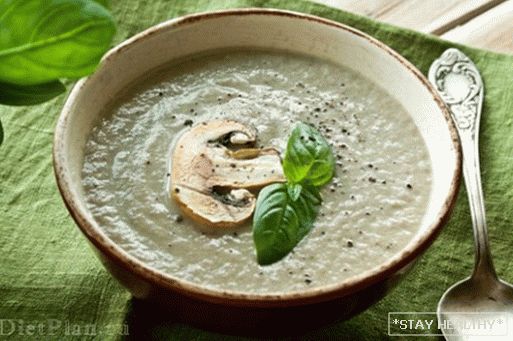 Cream of mushroom soup is prepared in many restaurants. I tried it
wherever possible and decided at home to bring the ideal formula for themselves.
Restaurant recipes sin with copious amounts of oil and fatty
cream By slightly adjusting the proportions, you can achieve
delicious taste with a minimum of calories.
Ingredients (for 4 servings):
– for broth – 1 large carrot – 1/4 celery root – 1/2
bulbs – 1 bay leaf – 3-4 peas allspice – roots
greens (dill, parsley, basil) – for cream soup – 500 g
mushrooms – 1/2 onion – 2-3 sprigs of basil – 2 tsp.
olive oil – 100ml cream, 10% – salt, pepper
Recipe
1. To start, cook vegetable broth. To do this, rinse and
peel the vegetables, put them in the saucepan, add the bay leaves,
pepper and pour in 1 liter of water. Let it boil (if it does, remove
noise), reduce the heat and let simmer on low heat for 20-30 minutes.
Cover and let it sit for 5 minutes. Strain. Broth can
cook in advance and keep in the fridge.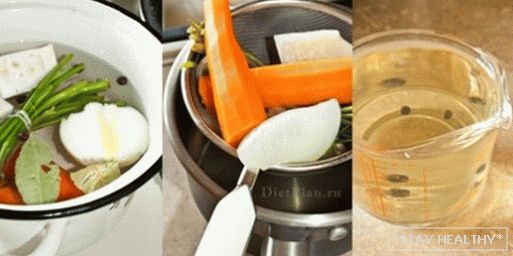 2. Лук мелко порубите, грибы нарежьте пластинками.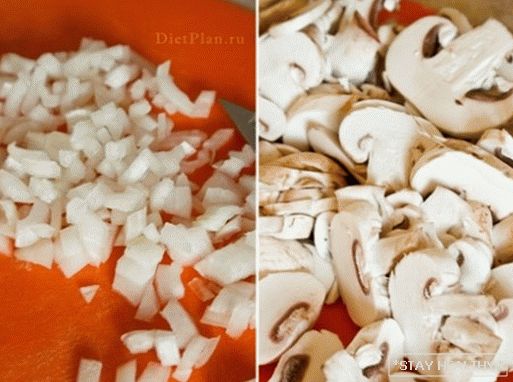 3. In a deep frying pan, heat the olive oil and stew in
mushrooms with onions until readiness (about 20 min.). A few minutes before
cook, chop the basil and add to the mushrooms.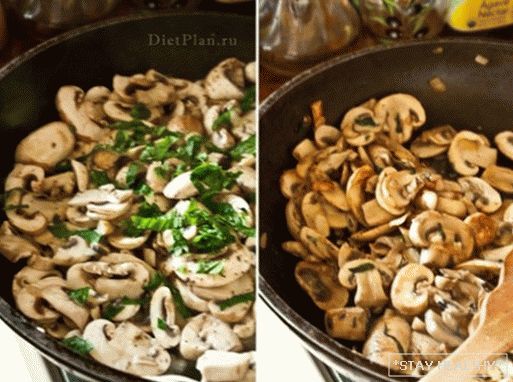 4. Pour the mushrooms into the saucepan, pour in the broth, salt and
pepper to taste. Let boil and remove from heat. Pure with
using a blender, pour in the cream, stir and return to fire.
Let it boil again and turn off the heat. Serve immediately
garnished with pepper and basil.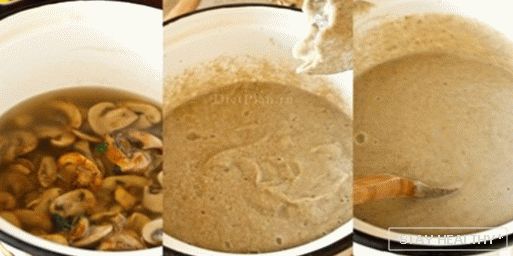 P.S. If desired, you can substitute basil for thyme, and instead of onion
use garlic. Калорийность готового продукта ( 1207 г)
– 361.86 kcal proteins – 26.40 (42.49%) fats – 21.99 (35.38%) carbohydrates
– 13.75 (22.13%) In 1 portion – 90.47 kcal
This recipe from the category
Dishes with mushrooms, Dietary soups, Cream Soups