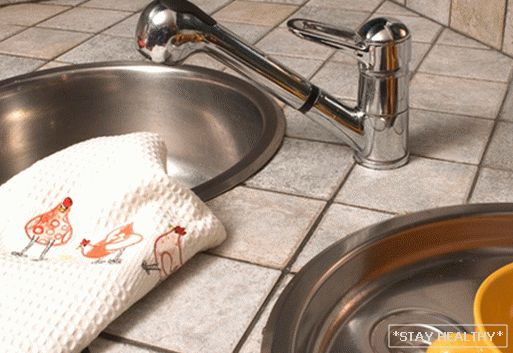 Wed, Oct 22, 2014

Doctors set: kitchen towels can be dangerous
the source of the spread of harmful bacteria in the home. Doctors
warn: wiping your hands or the dishes with a dirty towel,
man puts his own health at risk.

A study by American scientists found that 89% of kitchen
towels were present intestinal bacteria, and in 25.6% of cases they
were dangerous E. coli.

Experts are convinced that towels, as well as sponges for washing
dishes that "spread" bacterial infection between members
families, ведь вредоносные микроорганизмы могут оказаться не только на
hands, but also on the dishes, and, consequently, in food.

Experts recommend washing towels after each
use soaking them in a special bleach. Or
switch to their one-time paper version.