Hello everyone! In this workshop I will teach you how to sew basic blouse that every girl should have.
Blouse pattern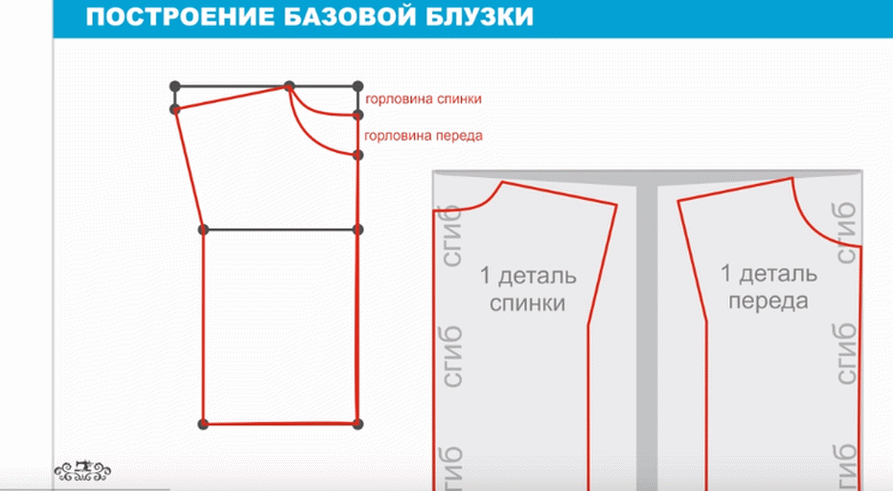 As always, we start with the pattern of our blouse, the first thing that we do it – vertically put 5 cm down, it will be depth neck on the back. We postpone 7 cm from the received point, this neck depth in front. Another vertical mark, you need set aside 13 cm down, this will be the level of the armhole. Last tag vertically – 34 centimeters.
Now set aside the 12 cm horizontal mark for neck width. Then lay another 20 cm to the left, it will be shoulder length. We postpone 4 cm from the received point, this will be the descent shoulder.
And here you can buy blouses in bulk and generally they are not to sew!
Put the mark to the left from the armhole point, the size must be calculated according to the formula (chest / 4) + 5cm, similarly do from the bottom line. We circle the obtained points and we get a pattern front and back. For such a blouse, we need 60 cm tissue.
Sewing blouses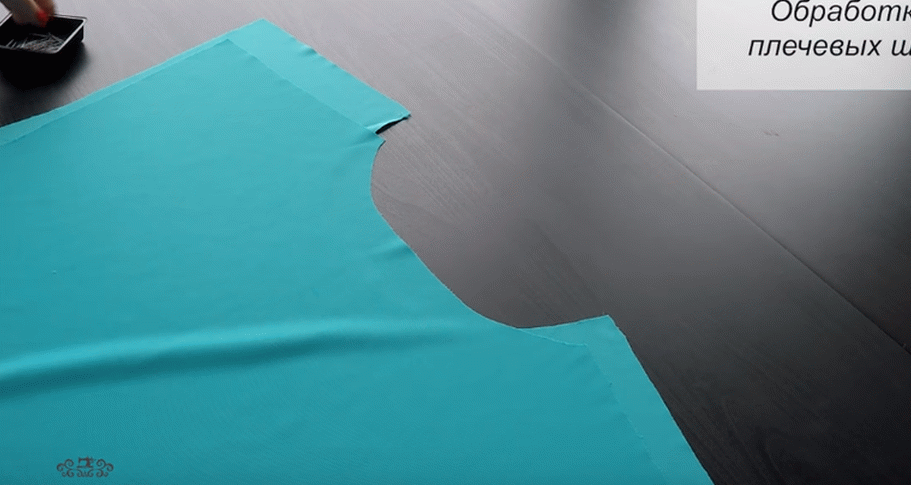 After we front and back, let's move on to sewing. Let's start with the key seams. First we chop off the shoulder seams of the front and back. Stitch them, do not forget to set the tack in beginning and end of seam. Iron the seams towards the back.
In order to process the neck, we need oblique cut a strip of the same material. The strip should be 3-5 cm the width. This strip will need to be ironed in half. Pin her up to the front, as shown in the photo.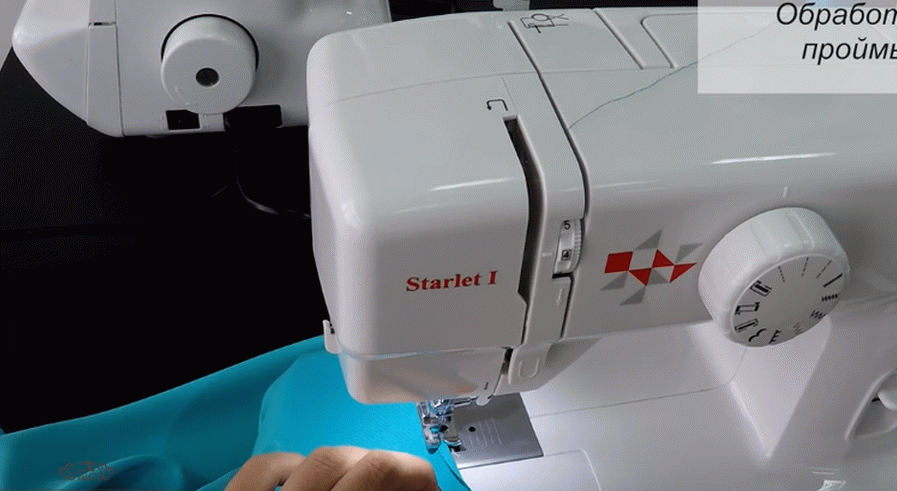 Stitch the neckline to the neck, cut the neck allowance by 3 mm Next, bend the trim on the wrong side and adjust according to the edge of the inline is already inside out. Iron the neck and give it a salable view. We will process the cut with a Moscow seam, bend by 3-5 mm cut allowance inside out and adjust it to 1 mm from the edge of the fold.
We cut the allowance. Fold in front and back in and splicing side seams with each other. Stitch these side seams. We sew side sections on the zigzag, after they must be fixed at the beginning of the seam and iron towards the back. Bottom is also possible to process with the Moscow seam. After all this, the whole blouse can be iron.
Our blouse is ready! It was a master class on I sew the base blouse with my own hands. This blouse can be sewn literally in 2-3 hours. It will go well with any item of clothing. It was Nelya Mazgarova, see you soon meetings!