Whilst it's summer and you can get young nettles, don't miss
moment – cook tasty and healthy soup and fill the body
with vitamins.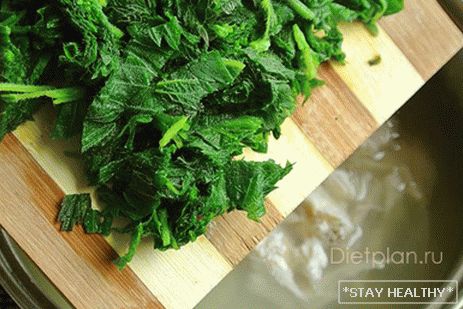 Ingredients
на 3 порции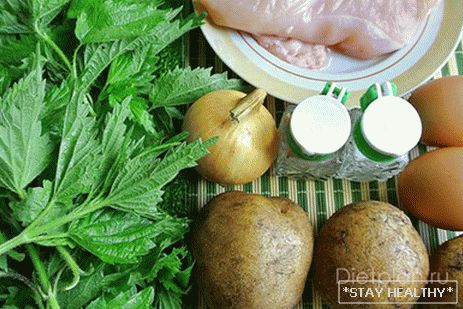 – одна chicken breast – 3-4 картофелины
– medium onion – young nettle – big bunch – 2-3 chickens
eggs (boiled hard boiled) – salt, pepper, 2 leaves of laurel
Recipe
Put the broth to boil as soon as it boils, drain the first one.
water and let it boil again. Remove the foam and cook another 15
minutes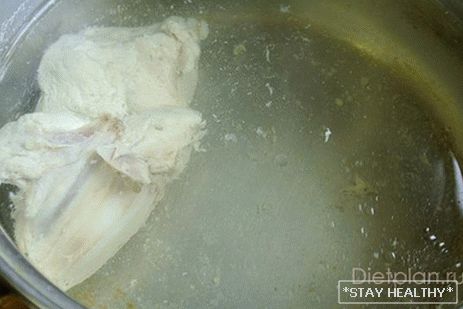 Put sliced ​​potatoes in broth,
salt to taste.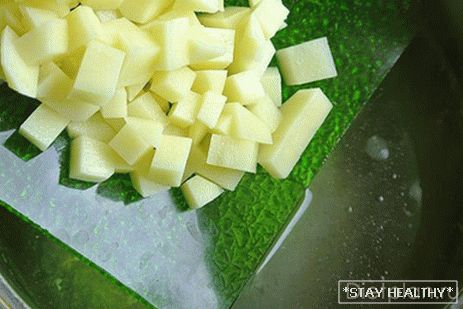 Add chopped onion, boil
until fully cooked vegetables.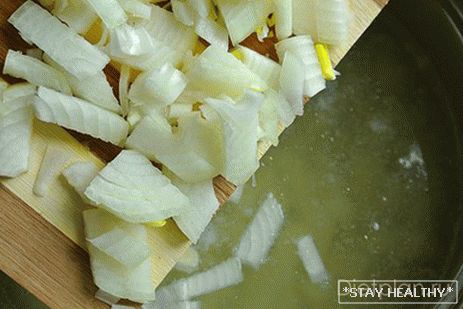 Pre-boiled hard boiled eggs
finely chop.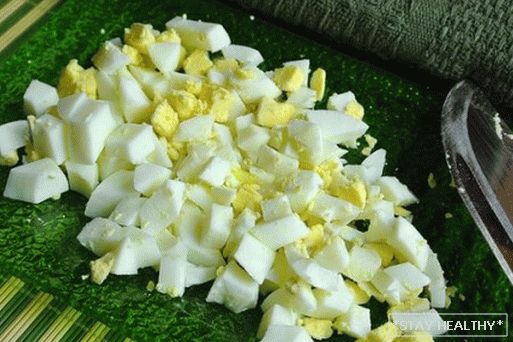 Rinse the nettles well with cold
water, then scald with boiling water and allow to drain.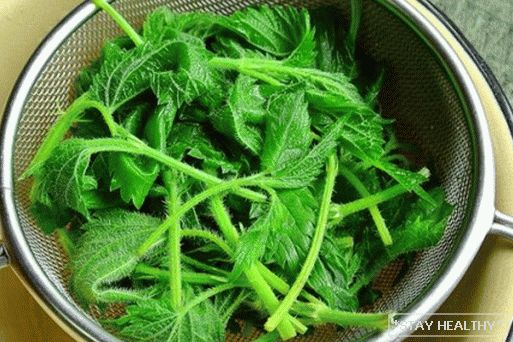 Nettle slightly wring out and small
chop (slice).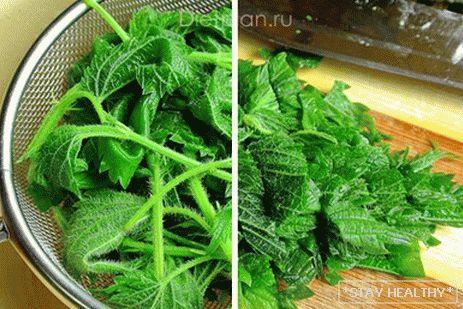 Extract boiled chicken fillet from
broth, cut into small pieces and put back into the broth.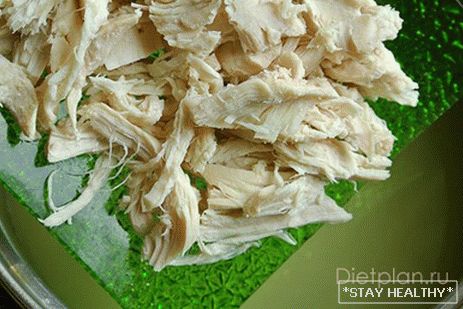 Dip chopped nettle in broth.
Then add the chopped boiled eggs.
Then cook the green soup no more
ten minutes, and 5 minutes before shutdown, do not forget to add leaflets
laurel.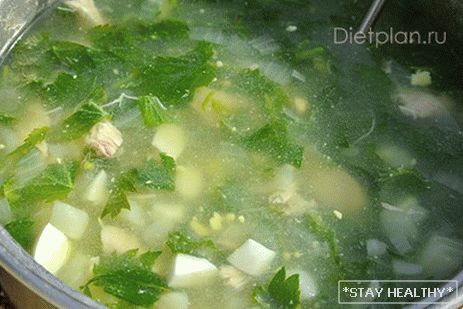 Soup served with sour cream and herbs.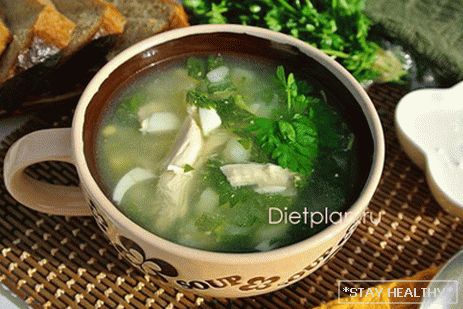 Calorie content
| Ingredients | amount | B / F / U | Kcal |
| --- | --- | --- | --- |
| chicken breast | 1 PC. (200 g) | 60/7/0 | 322 |
| potatoes | 3 pcs. (200 g) | 2/0/60 | 206 |
| bulb | 1 PC. (1teng) | 0/0/ten | 44 |
| nettle | 1 bunch (30 g) | 1/0/2 | ten |
| chicken egg | 2 шт (ten0 г) | 12/ten/2 | 155 |
| water | 1.5 l | 0/0/0 | 0 |
| Total (3 servings) | | | 737 kcal |
| 1 serving (about 400 ml) | | | 245 kcal |
This recipe from the category
Dietary soups