In the summer to lose weight is a sweet affair. It is in the summer that we prepare cold lungs.
soups – delicious, nutritious and completely non-nutritious.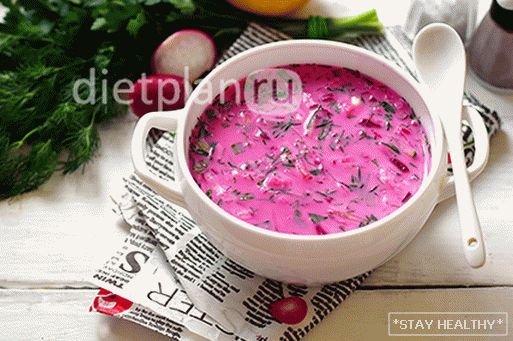 Diet fridge on kefir содержит все, что нужно
losing weight – broth without a drop of fat, a lot of vegetables, herbs and milk
protein. You can add another egg or chopped chicken breast,
get even more satisfying and without extra calories.
Everyone cooks this soup differently. I'll show you how to cook
fast fridge kefir. The recipe is very simple, of the
available products.
Ingredients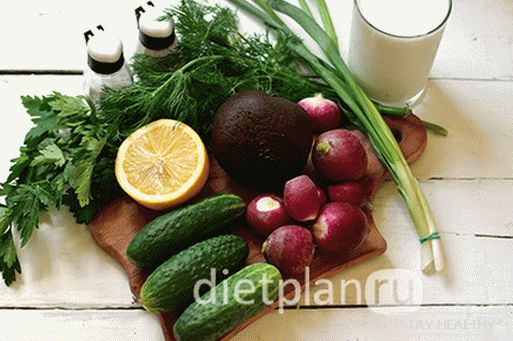 – 1 beetroot – 3 cucumbers – 150 grams of radish – a bunch of dill
– a bunch of parsley – 5-6 arrows of green onions – ½ part of lemon – 2
liters of non-fat kefir (1%) – salt to taste
Recipe
Wash and dry the cucumbers and radishes. Cucumber slice
straws. Prepare a pot of suitable volume in which you will
add up all the ingredients.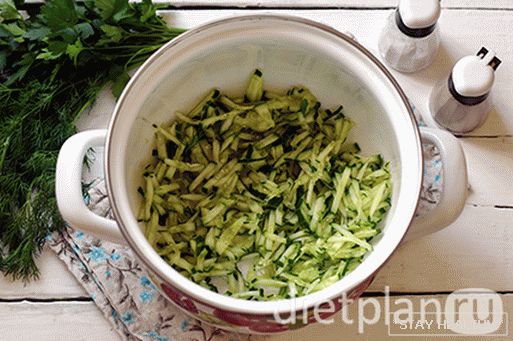 At the radish, remove the long roots, finely chop.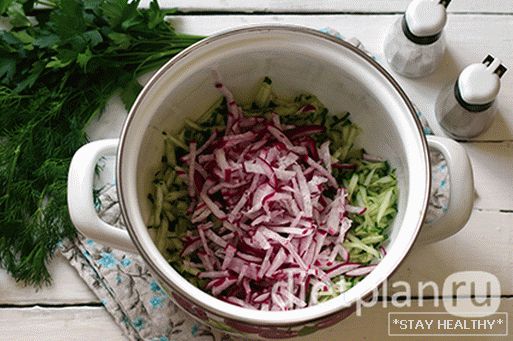 Boil beets in peel in advance. On this
It will take about 1-1.5 hours. If desired, beets can be baked in
oven, so it will preserve more vitamins. Ready beets
cool, peel, grate on a coarse grater. Send to
the pan.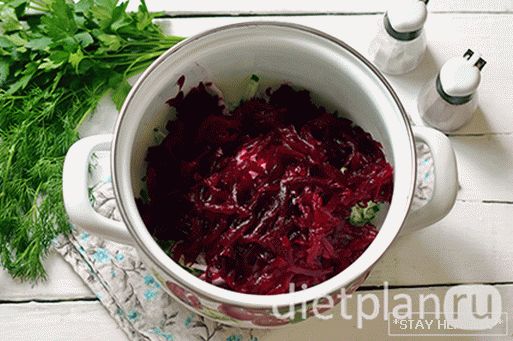 Rinse all greens (onion, dill and parsley) under
running water, shake off the drops, finely chop, throw in
pan to cucumbers and radishes.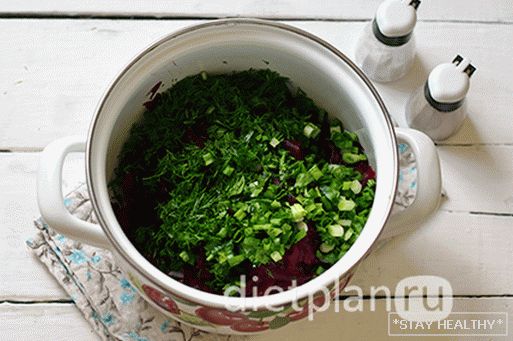 Stir all the vegetables.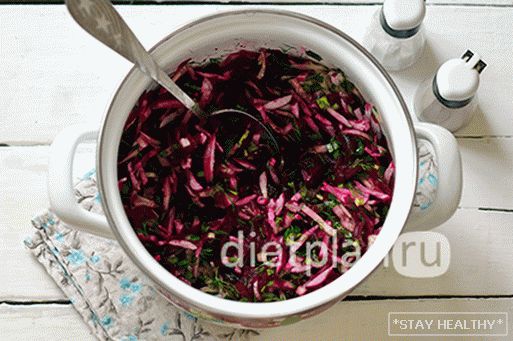 Pour in chilled kefir low fat. Salt it.
Add lemon juice. When squeezing the juice from citrus carefully
Make sure that no bones get into the soup, otherwise the dish will be bitter.
Since salt dissolves more slowly in cold liquid, add
gradually, tasting it each time, otherwise it can be salted.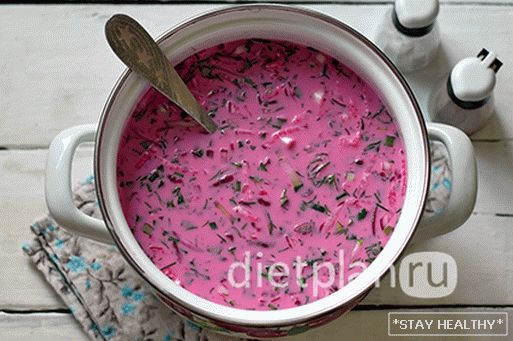 Stir still, set for 2 hours
the fridge so that the fridge on the kefir has cooled down and become
the desired consistency. While the soup will stand in the fridge, kefir
absorbs the taste and smell of vegetables, and we get what we need.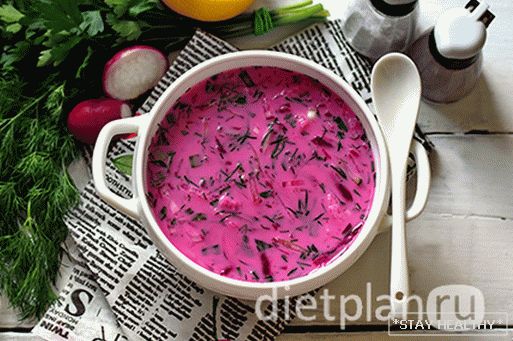 Chill in a plate and serve. Here is
such a simple recipe for losing weight.
This recipe from the category
Dietary Soups, Cold Soups