If you like shrimp and want to cook something new,
Here is a fresh recipe that uses coconut chips. With her
using it turns into a savory dish with a hint of Asian cuisine.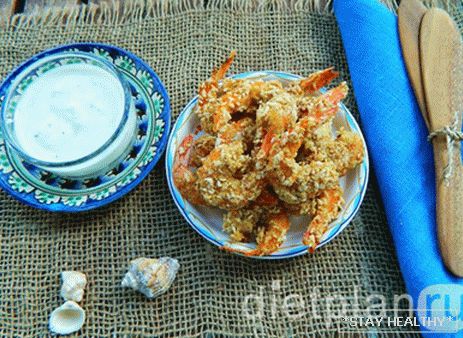 Ingredients: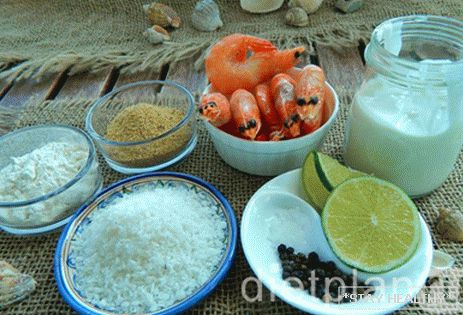 – Large shrimp – 8-10 pcs. – Coconut – 2 spoons –
Flour – 1 spoon – Breadcrumbs – 1 spoon – Egg yolk – 1-2
PC. – Salt (if breadcrumbs unsalted) + ground pepper. –
For the sauce: low-fat yogurt without additives (Greek) + juice
lime / lemon + spicy / red / black pepper ground.
Recipe
1. Heat the oven to 180C. Prepare a pan or pan,
baking paper.
2. In a wide bowl, mix dry ingredients: crackers
breadcrumbs, flour and coconut chips.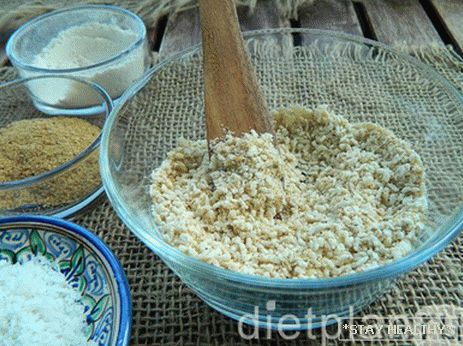 3. Shake the egg yolks with a fork / whisk, dip
shrimp in yolk.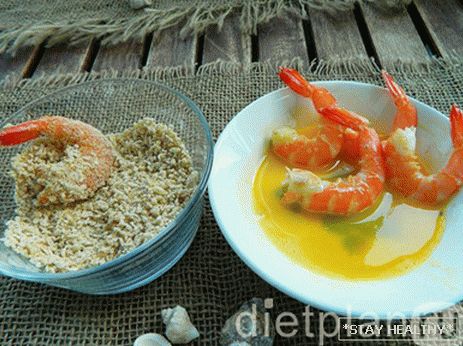 4. Then roll the shrimp in a dry mixture.
5. Do the same with each shrimp separately:
dip in egg + roll in breading.
6. Prepared shrimps are laid out in one layer on paper for
baking / parchment and send in a heated oven. Bake until
golden color for 10 minutes at a temperature of 180-220C.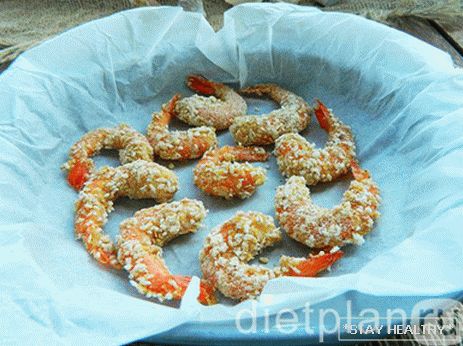 7. Prepare the sauce: mix a serving of yogurt and a spoonful of fresh juice.
lime or lemon sprinkled with hot chili peppers or red / black
freshly ground.
8. Baked prawns immediately served with yoghurt
the sauce.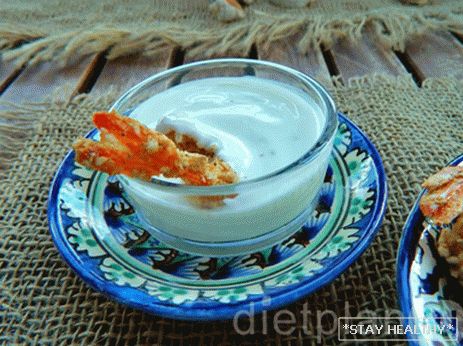 Enjoy your meal!
This recipe from the category
Yogurt