Modern girls are not without reason devoting a significant amount
time to your appearance. This is important not only for attracting
attention to the opposite sex, but also to give yourself confidence
in its own attractiveness. When creating a complete image
It is very important to pay attention to details.
Content:
Features and benefits
Interesting ideas
How to make a matte manicure with drops
Volume stickers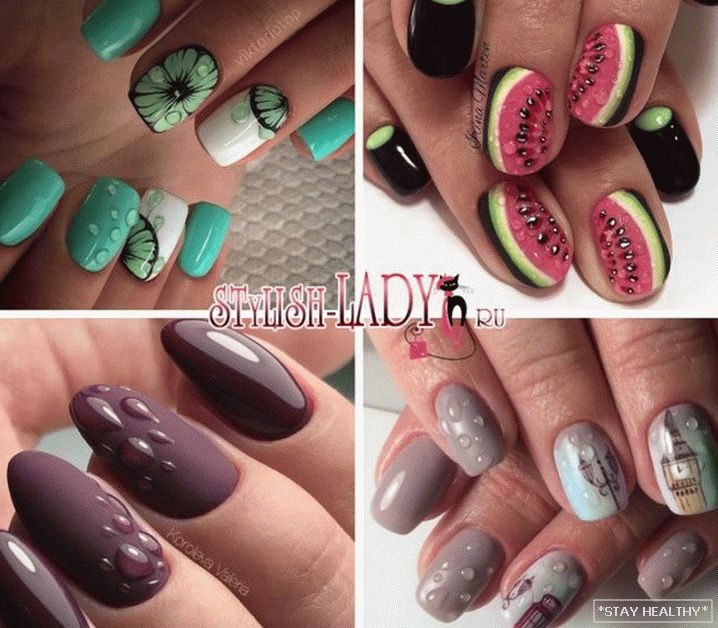 One of the modern trends in nail design is manicure,
decorated with water droplets. Such a manicure always looks very
fresh, stylish and spectacular, being a real decoration for women
hands It is also important that it fits absolutely any
the fair sex and will be relevant in any
situations. Drops on the nails will look great wherever you are
let's go: to work, study, business dinner or romantic
date.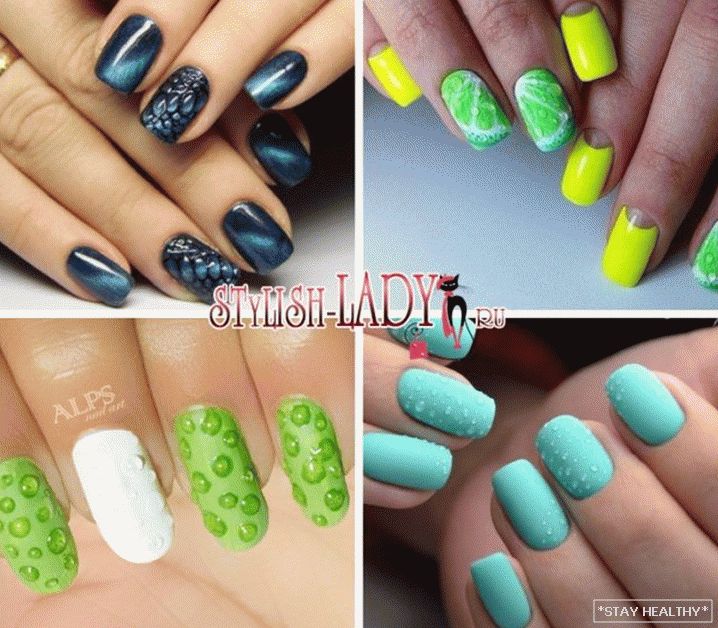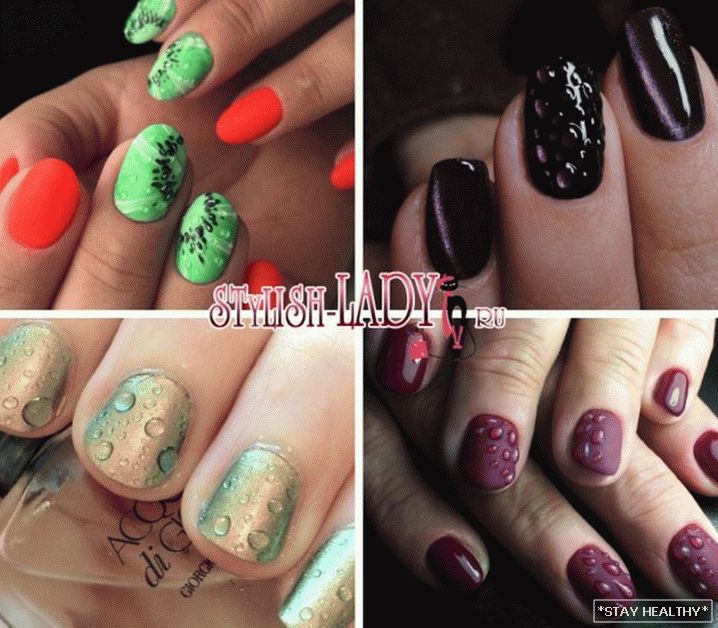 Manicure features with droplets
This season manicure with water drops becomes even more
popular thanks to its original and fresh appearance.
It is important to note that it will suit a lady of any age. WITH
using it you can create an image for a party, diversify
casual look or highlight new outfit.
Advantages of this design:
Ease of execution. You do not need to have special skills,
to easily perform such a design. It only takes
purchase accessories and you can proceed to
manicure.
Original and beautiful appearance. This unusual design
not without reason fell in love with many girls, it fits perfectly with any
clothing and instantly attracts male attention.
Low time spent on creating a design. You do not need
draw complex images to perform such
manicure.
No need to buy additional funds for
manicure Design with a rain effect can be created using top
cover.
Wonderful mood. Perfect manicure always makes you happy
beauty and accuracy. You will feel more
confident and stylish, and all current affairs will be given easier.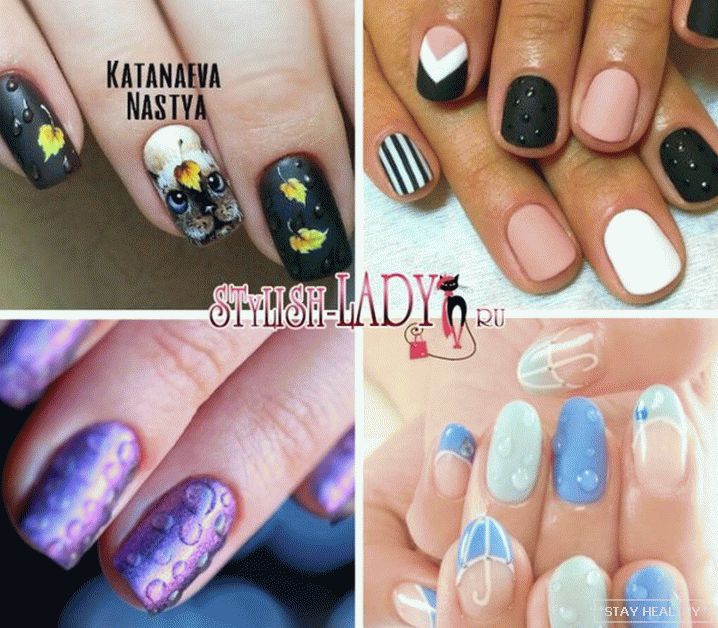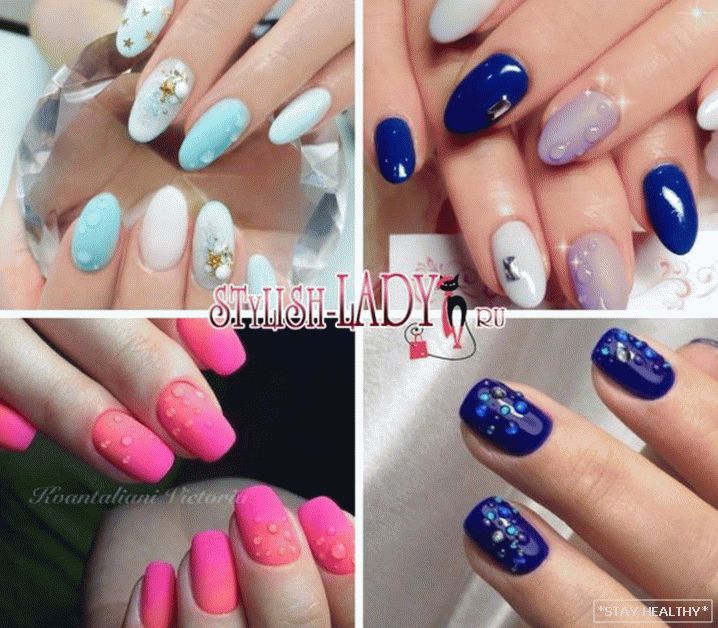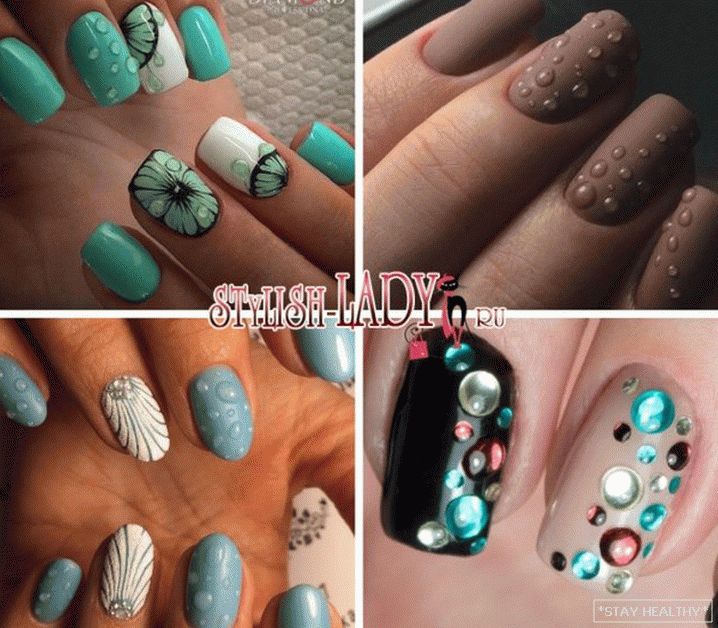 Nail design options with water drops
Manicure with drops – absolutely universal and suitable for any
time of year. For example, in winter, you can run it on
blue background, to cause association with the desired thaw. Can i,
on the contrary, create an imitation of frost on a gradient background.
When creating a manicure in the summer, you can show imagination and
add a fruit print that will become more realistic
thanks to transparent bubbles.
Autumn mood will be favorably complemented by the chaotic
spaced three-dimensional points. They can be as clear as
and blurred to create the effect of glass, wet from rain
drops.
Spring nail design with drops should be multicolored,
juicy and bright to convey the beauty of waking
of nature.
Nail art with drops looks great on a plain background,
making the image original and interesting. In addition, this style can
add any other type of manicure: from classic french to
modern gradient. Drops do not weigh down the image, even if
simultaneously diversify the decor with molding, rhinestones or
sparkles.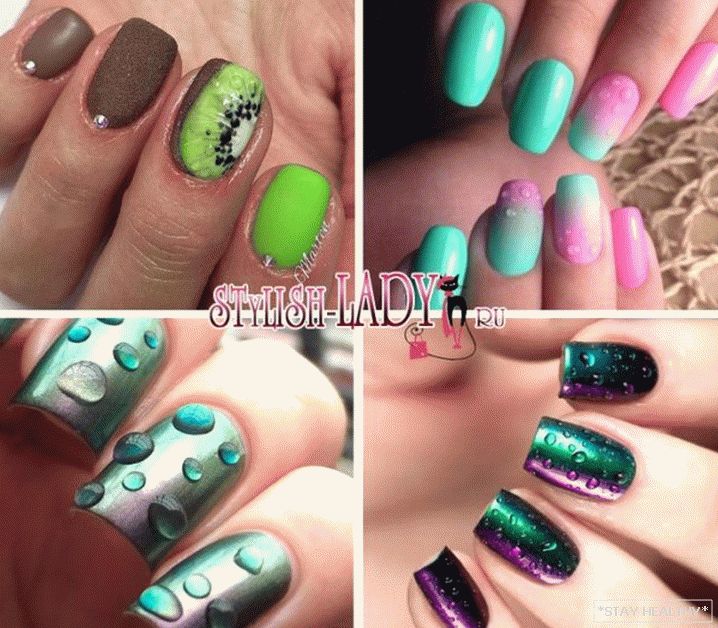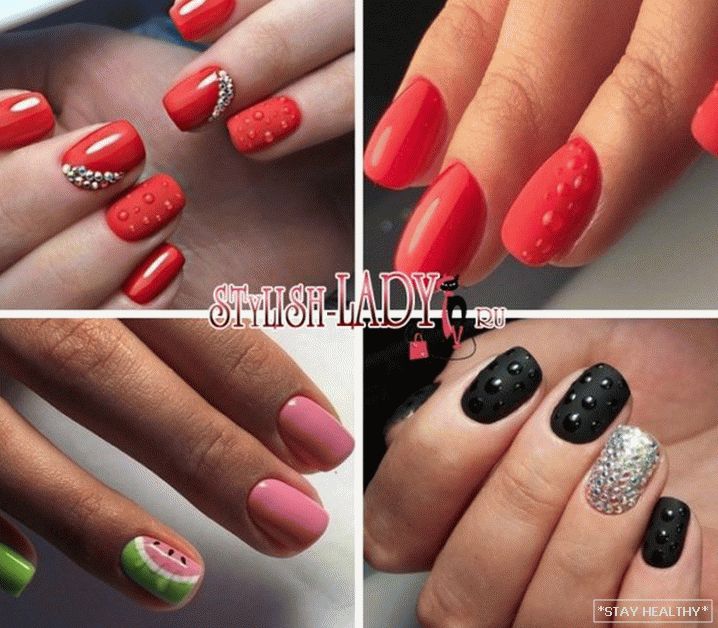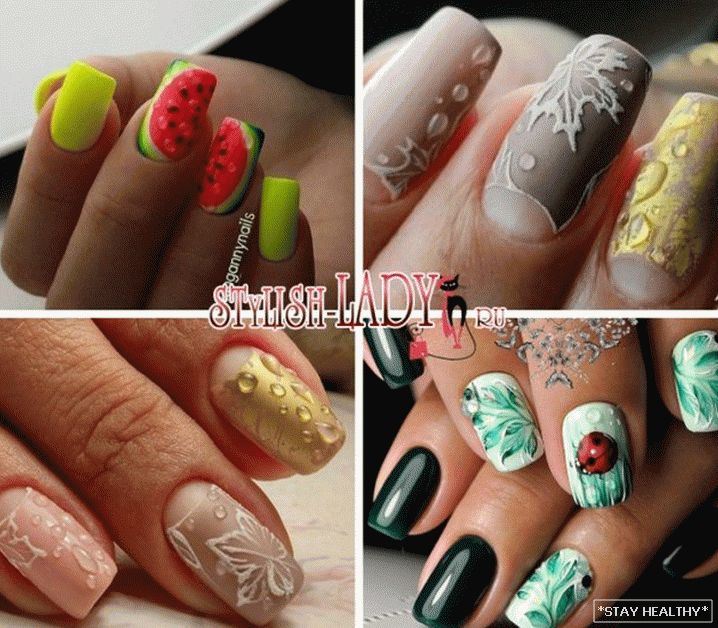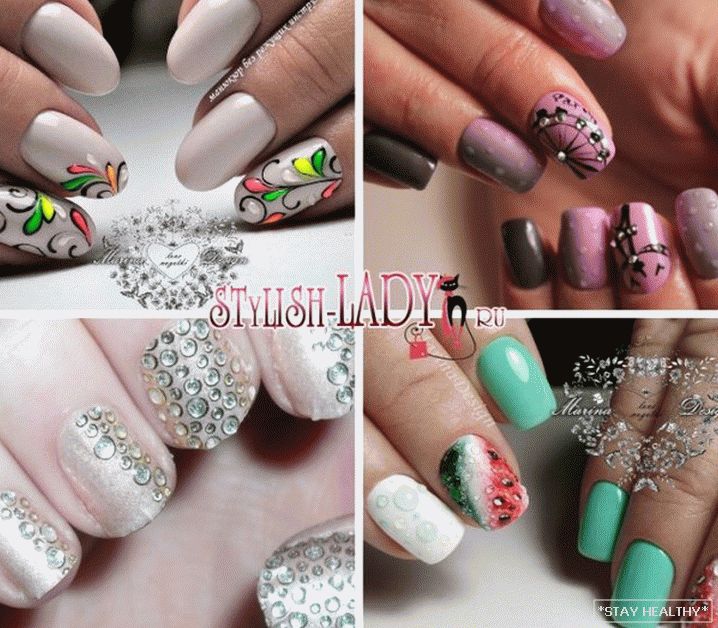 Matte manicure with drops do it yourself
There is nothing difficult in making a manicure with raindrops
or dew. For this you will need the following tools and
materials:
gel polish of a suitable color;
matte finish;
UV lamp;
base coat;
gel finish;
orange stick for manicure;
nail file;
cotton pads;
Dots with tips of different sizes (as a replacement you can
use a stud with a round tip or a toothpick);
alcohol or clincer.
Manicure technology
Give the nails the desired shape, remove the cuticle. Apply
base coat and dry it. Cover your nails with colored gel polish.
selected color. If it is too liquid, then you will need a few
layers, dried each in the lamp. If the varnish is thick, then it is enough
single layer. Apply матовое покрытие, просушите.
WITHмочите ватный диск в спирте или клинсере, осторожно удалите
sticky layer.
Dial a little dots finish and start betting on
nail point. In the absence of such a gel, you can try
use a clear varnish, but after drying, do not forget
снять sticky layer. Each nail after registration should
dry in the lamp. Thanks to this technology, three-dimensional drawing
better preserved, and the points will be smooth and voluminous.
Volume stickers
The easiest way to create such a manicure is to use
special stickers. On sale can be found and stickers with transparent
drops, and options with a slight shimmer of any color. Can
choose the appropriate design option by looking at photos of examples.
Stickers with drops can be as an addition to other decorations.
nails and the main pattern.

Manicure with drops or rain is a great way to give
nails very original and stylish look. Imitation of splashing water can
decorate any image: romantic, casual or evening.
Universal nail design with drops is very easy to make.
Try experimenting with the image and be sure to please and
yourself and surrounding stylish manicure.