From this master class you will learn how to make a spectacular makeup.
eye in gray tones with an arrow. This option is suitable for
owners of eye color in cold tones. But, if you change
shade shadows, suitable for any.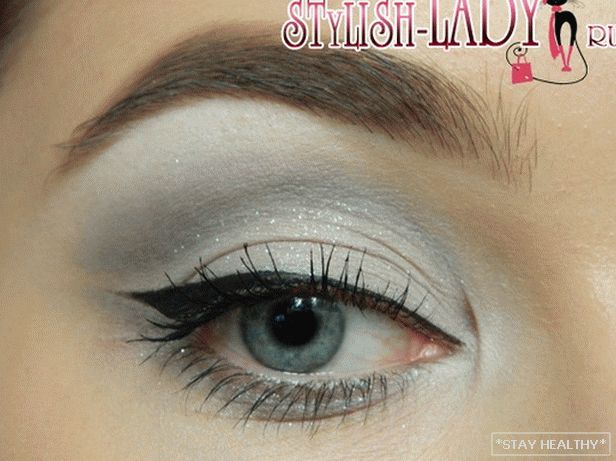 To create this makeup you will need the following
cosmetics:
2 shades of shadows in one color palette (gray, blue);
white shadows;
silvery friable shadows;
black eyeliner;
ink.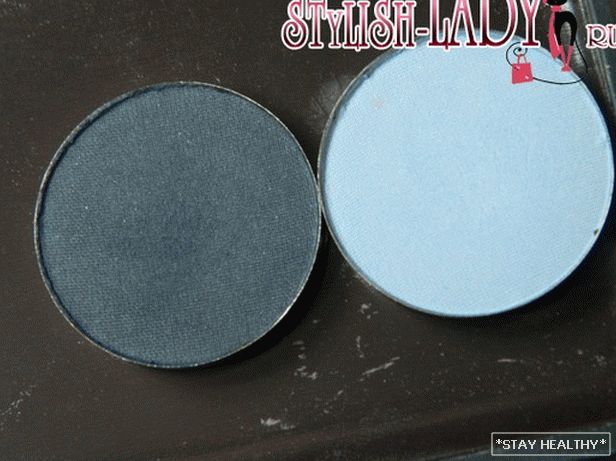 Prepare face and eyelid makeup. Apply first base on
skin, hide dark circles under the eyes, then apply a tone.
We cover the eyelid with a very thin layer of tone, fix it with powder.
Be sure to make out the eyebrow.
This makeup mainly focuses on the top dark detail and
an arrow. Therefore, the mobile eyelid, the area under the eyebrow and the corner will be
highlighted. Shadows are selected in the same color palette, but different in
saturation. One color will be dark, another light. Light coloured
shade applied to the movable eyelid and lower. But do not make shadows on
eye corner.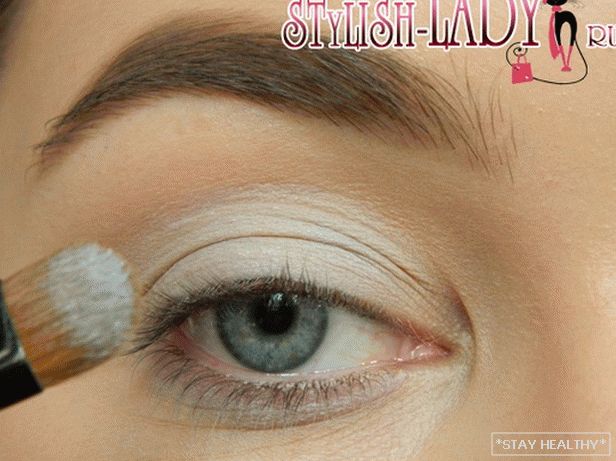 White shadows decorate the area under the eyebrow and corner. In the corner
blend the shadows on the main color. If you have dark skin, then
instead of white shadows, take a milky shade better.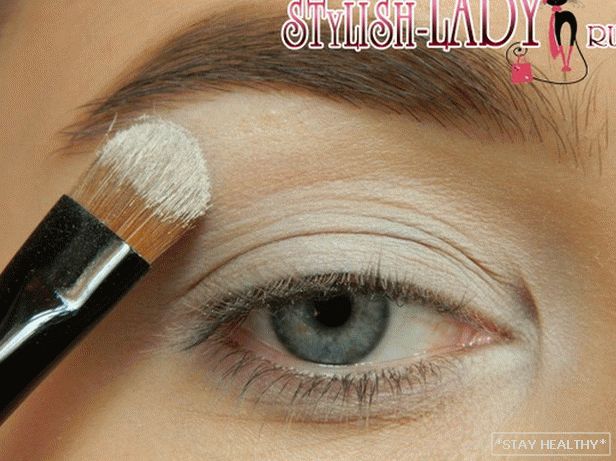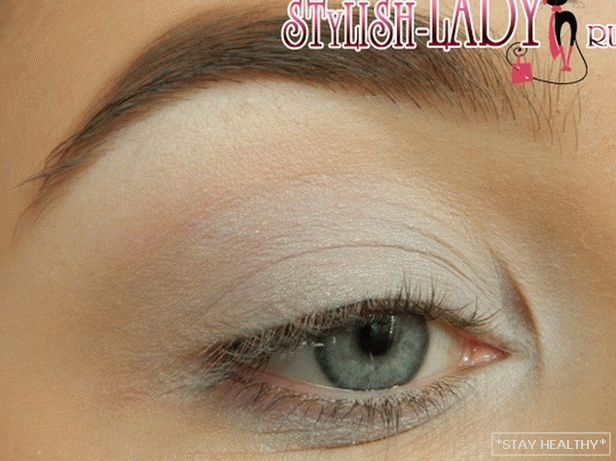 Now create the main part in our makeup. Dark color
draw the crease over the moving eyelids. Better to do it when
help flat brush. Inside the color will be more saturated, then
We extinguish on a fixed eyelid, namely on white color.
The tail of this part should look towards the temple, and the shape
repeat eyebrow bend.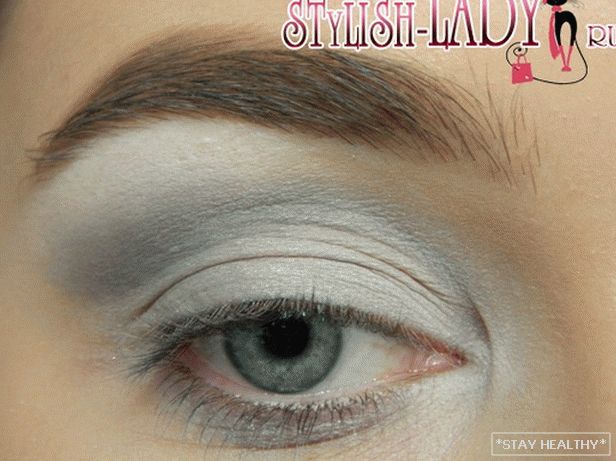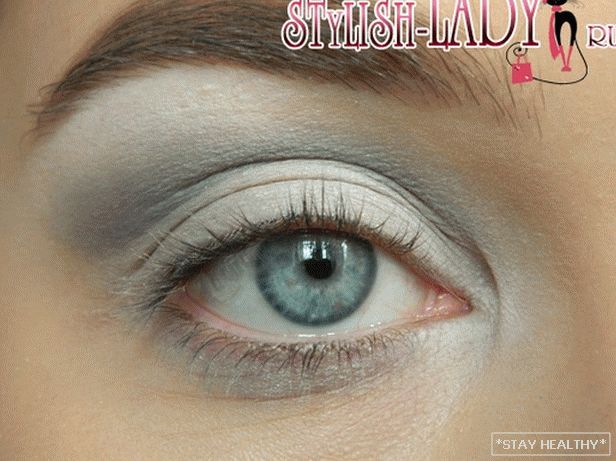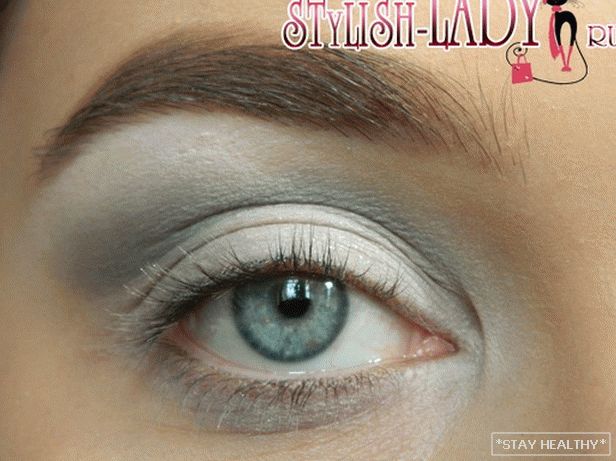 Next, draw the next accent in this eye makeup. We lead
arrow on the upper eyelid. In the beginning it will be thin, and then
thicken starting in the middle of the eye. In this case, appropriate wide
arrow. Its width will depend on the structure of your eye and on
what event you are going to go with this makeup. For
evening image wide arrow will be just. End of the arrow and
the upper shading will be parallel to the temple.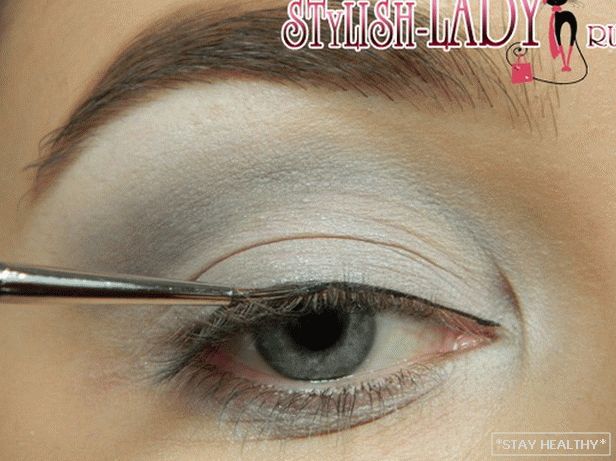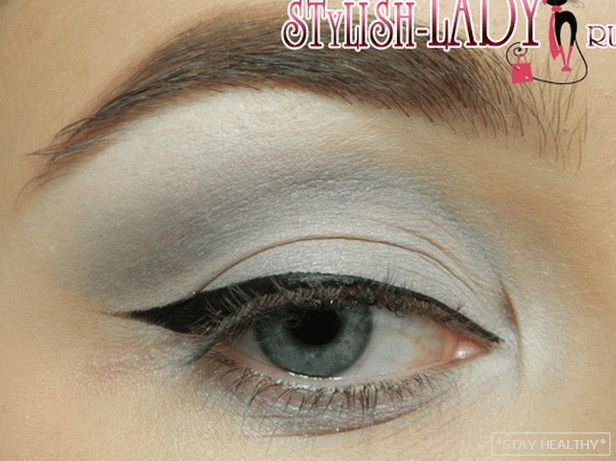 We bring the lower eyelid dark shade of shadows to the very arrow, but
not painting it.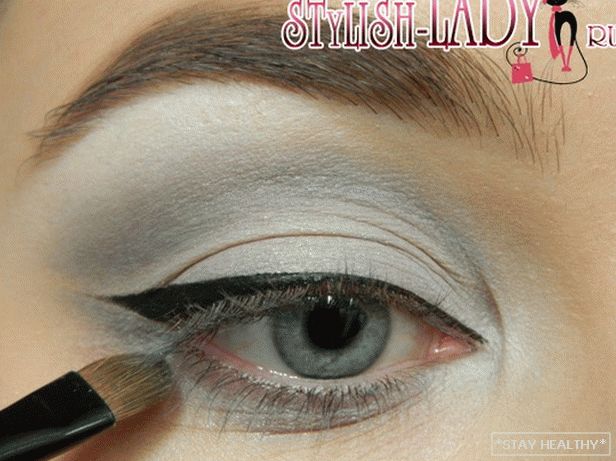 If you are still going to a party, then in this case will be
It is appropriate to add a bright spot on the movable eyelid, namely on the bright
hue shadows. Add a flat brush with a swatting motion.
silvery friable shadows. In the same way we make out the bottom
eyelid.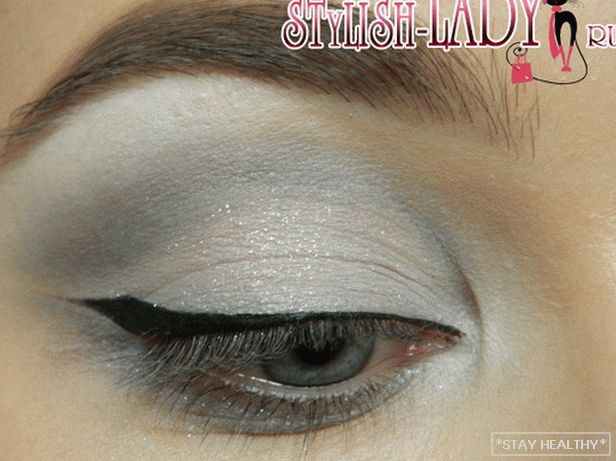 Finish makeup with mascara for the eyes.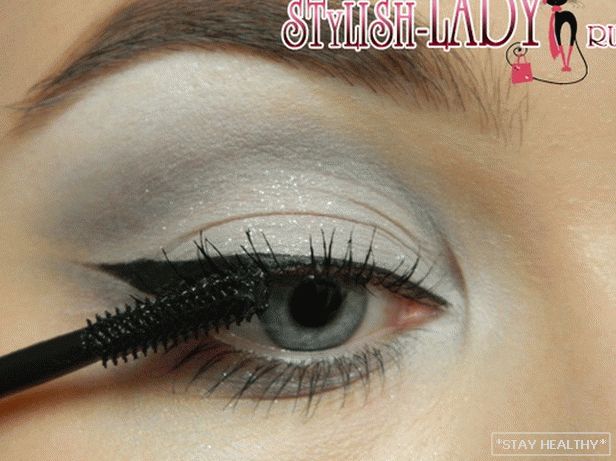 Options for such eye makeup can be many, most importantly
подобрать правильный hue shadows.