This cottage cheese dessert is a vivid example of how
product you can cook something very tasty, beautiful and at the same time
useful dietary. Be sure to use this recipe,
so that your dietary days are not boring.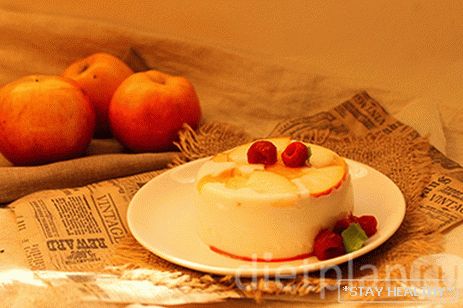 Ingredients: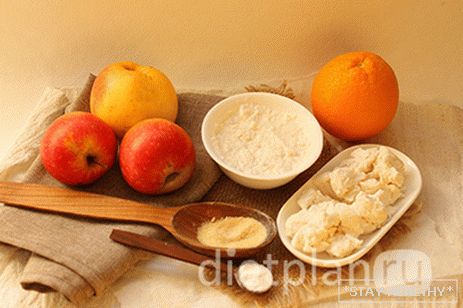 – ordinary low-fat cottage cheese – 250 g; – gentle cottage cheese President –
100-150 g; – gelatin – 2 tbsp. spoons; – water – 70 ml; – stevia – by
to taste; – Apple – 1 pc .; – orange – 1 pc.
Dietary cottage cheese dessert. Recipe.
Two kinds of cottage cheese mix, add stevia to taste, although you can
do without it, the dessert will also turn out delicious. Mixture of two
kinds of cottage cheese will turn out gentle and practically airy, whisk it
need to grind well.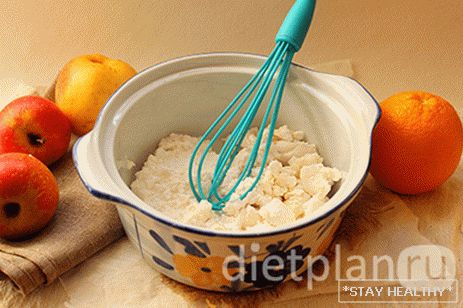 Pour gelatin with water, mix, leave for 10-15 minutes.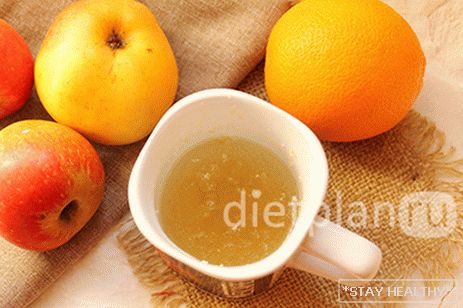 Pour gelatinous water into curd, whisk or masher
mix well the curd mixture. Achieve homogeneity of this
mixture, it is desirable that it turned out not very thick and moderately
liquid, so if necessary it can be diluted with non-greasy
yogurt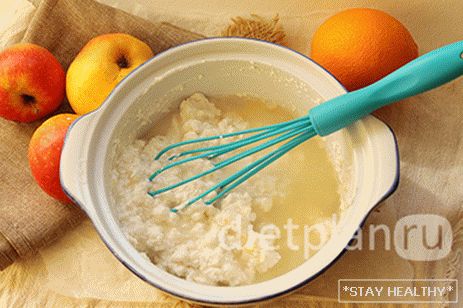 Cut the orange and apple into slices, peel off the orange, and
You can not remove from the apple, but provided that the skin is soft. By
If you wish, you can use other fruits, berries, preferably
seasonal. Lay on the bottom of the form (or molds) fruit slices.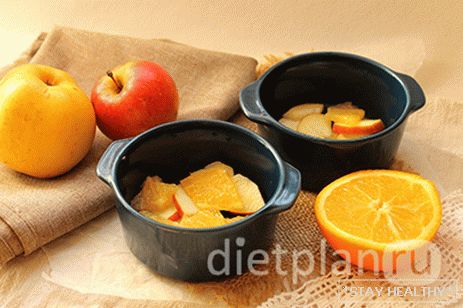 Pour the fruit with a delicious curd mixture. Send molds to
night in the fridge.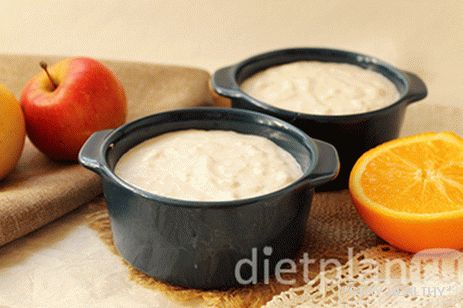 In the morning, turn the form on a plate and serve curd
dessert, garnished with berries.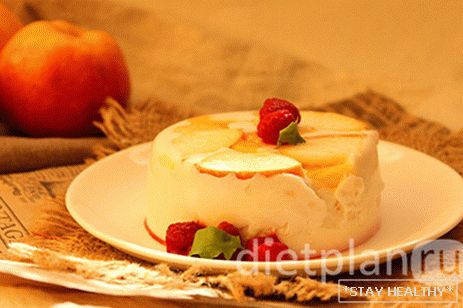 This recipe from the category
Cottage cheese dishes, Dietary desserts, Dairy desserts