I want to show you how to cook a diet coconut bar
Bounty I promise, it will be the same heavenly delight, only
гораздо меньше calories.
From 300 grams of low-fat cottage cheese I got 7 bars.
In one thing 65 kcal.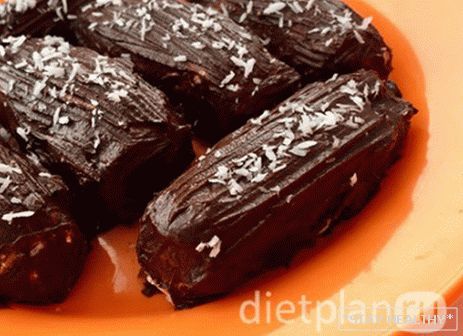 I usually eat these dietary delicacies between snacks.
breakfast and lunch. You want to pamper yourself at the beginning of the day
yummy. But there is always not enough time for cooking. That's why I am
I make these bars in advance and put them in the freezer. I take out in the morning
a few things, and by the time they have a snack they are unfrozen. And also
You can take them with you to work, because they are very compact, their
can easily fit in a small container.
Ingredients
– 300 grams of nonfat cottage cheese – coconut chips –
cocoa powder – sweetener – vanillin
Recipe
In 300 grams of low-fat cottage cheese add coconut chips and
sweetener. I use Fitpard number 7 – it does not give unpleasant
taste, and the composition of his more or less natural. So add
sweetener.
All ingredients for future bounty bars are carefully
mix.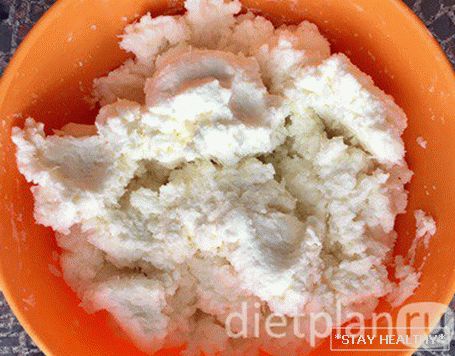 From the resulting mass roll sausages, as in the photo.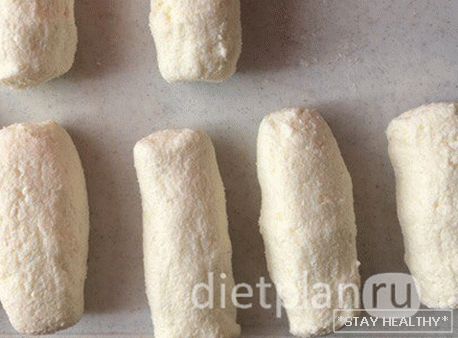 Next, prepare a diet chocolate coating. AT
add the pot:
about 30 grams of natural cocoa powder
120 ml of water
sweetener
vanillin.
And heat the resulting mass for about 5-7 minutes over medium heat,
stirring constantly.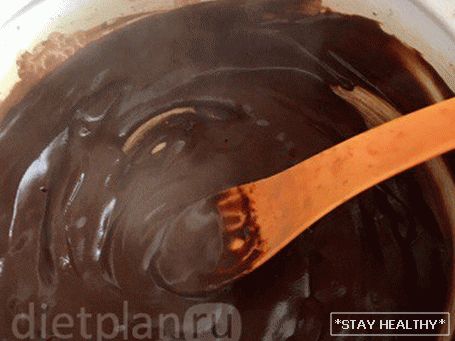 Next you need with a kitchen brush on all sides to coat
our diet bars are made with chocolate sauce.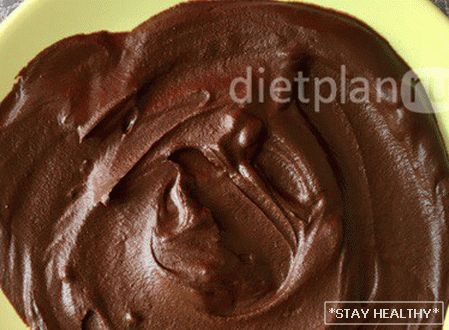 Finishing touch. Sprinkle each coconut bar on top.
shavings. Ready bounty send in the fridge for 30 minutes to
cocoa icing froze.
This recipe from the category
Dietary Desserts, Dietary Cookies