Dietary salad of boiled beets In early spring, the body feels
lack of vitamins, and to give him the necessary nourishment,
You can make a healthy beet salad. Early vegetables yet
tasteless and watery, and the beets are still mouth-watering, crunchy and
sweet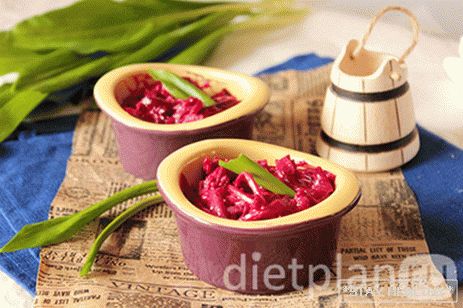 Usually dietary salads are prepared from raw beets,
for example, the famous salad "brush". But from the cooked beet dish too
get non-nutritious and useful. What's important is much softer
for the digestive tract.
Ingredients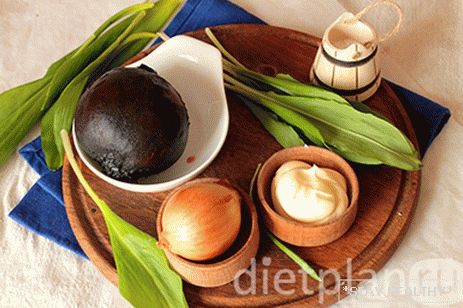 – beets – 2 pcs .; – yellow onion – 1 pc .; –
nonfat yogurt without additives – 4 tbsp. spoons; – salt – 1 g.
Diet beetroot recipe
Well washed beets boil. It will take 1 hour,
Cook this vegetable should be on medium heat in plenty of water.
Chilled vegetables completely clean with a knife, then coarsely grated
grate, salt, juice is not squeezed, so beet salad will turn out
juicy and very tasty.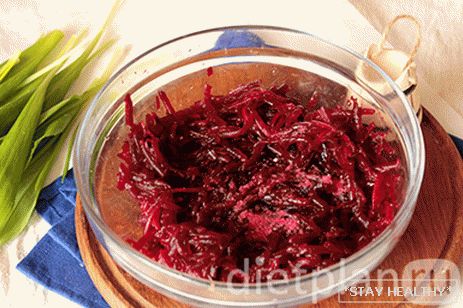 Peeled onions cut into thin half-hems. To
remove bitterness, you can pour them with boiling water.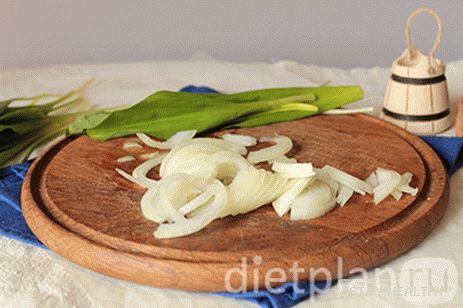 Stir the onions and beets. Optionally, you can add
slightly chopped walnuts.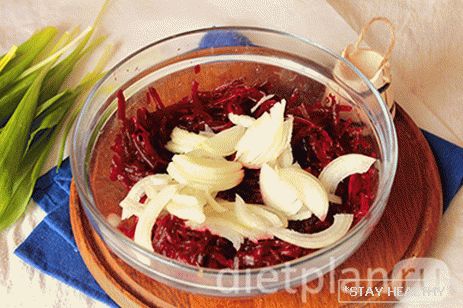 Add refueling. In this case it is natural yoghurt.
no additives, but you can also dress up salad with low-fat sour cream,
olive oil, etc. In addition, you can cook for this
salad false mayonnaise from yogurt and greens or other dietary
refueling.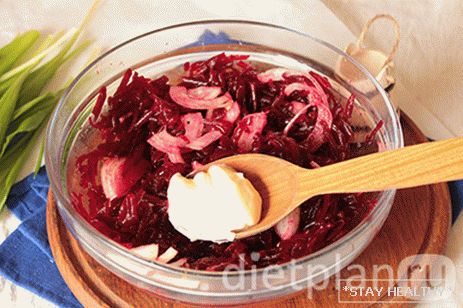 Mix the beetroot salad well.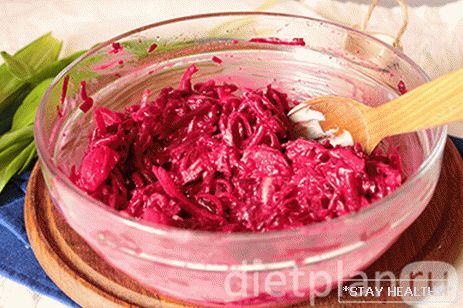 It turns out very juicy, so do not leave it in
refrigerator, and it is better before cooking, leave the beets for an hour in
cold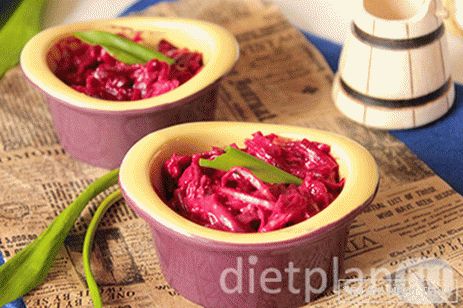 Enjoy your meal!
This recipe from the category
Dietary salads, Beets