Everyday manicure is simple and versatile, but
this does not mean that he should be plain and boring.
Modern varnishes and manicure techniques allow you to create
beautiful design that will last long on the nails and will not
need frequent correction.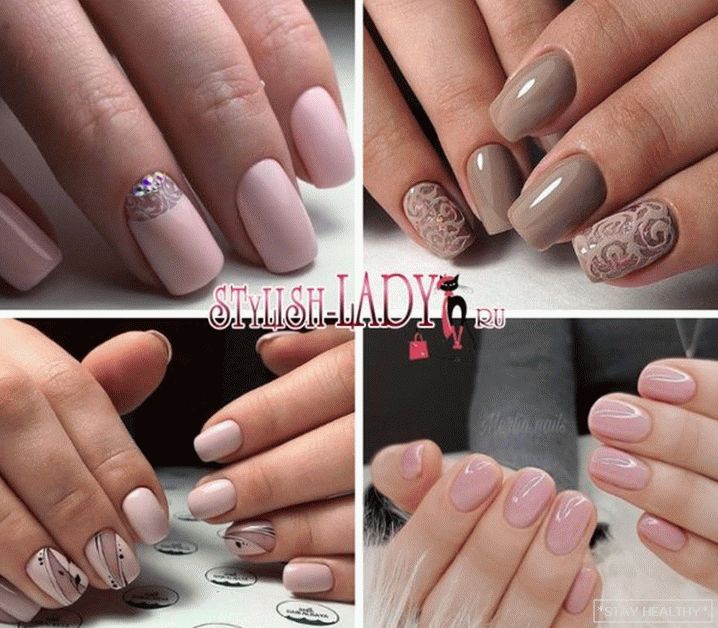 Special features
The main distinguishing feature of everyday manicure from
holiday is that it is at the same time as simple as possible and
aesthetically appealing.
Stylish manicure is suitable for everyday troubles, work and
visits to the university. When creating it, it's important to think about every detail.
so that he could blend in with a variety of clothes and complement
any image.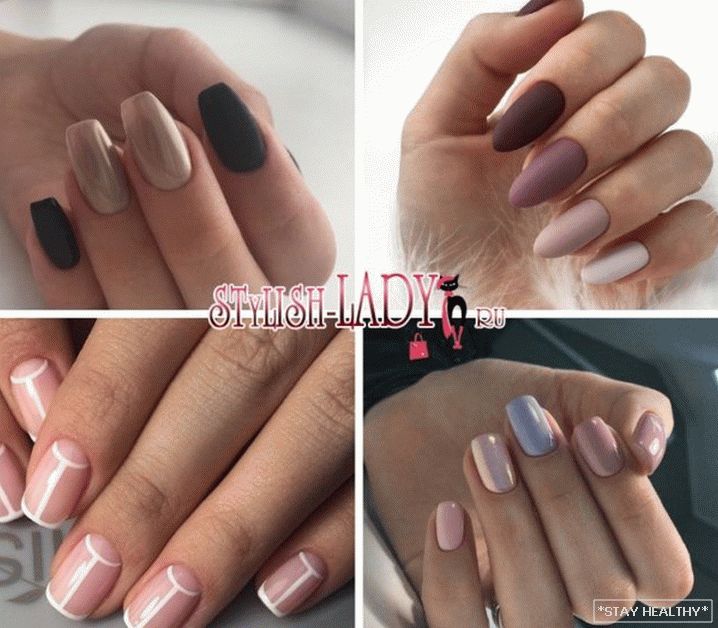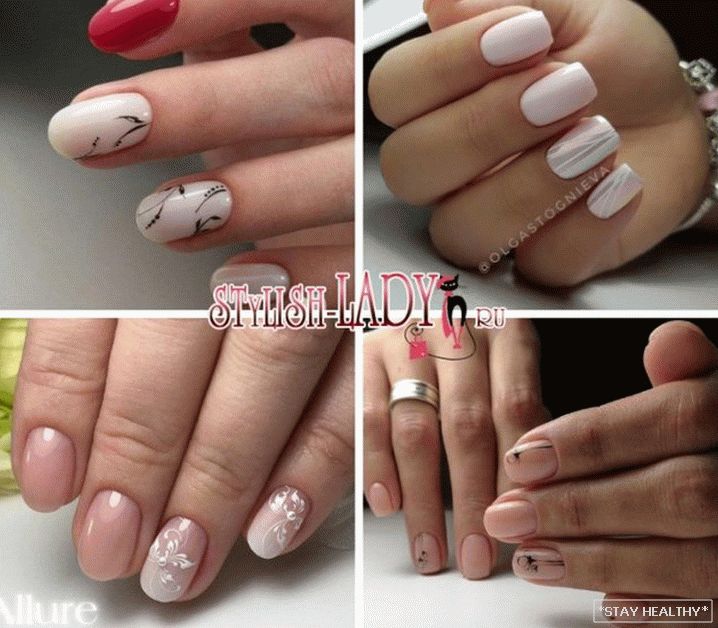 Color selection
Particular attention when creating everyday manicure is paid
the choice of color. For example, sticking with office manicure
create in neutral shades. These include: beige, gentle
shades of pink, white, nude.
To complement this design can be simple and not bright patterns. Their
should not be too much so that the nails do not look
overloaded and did not attract too much attention.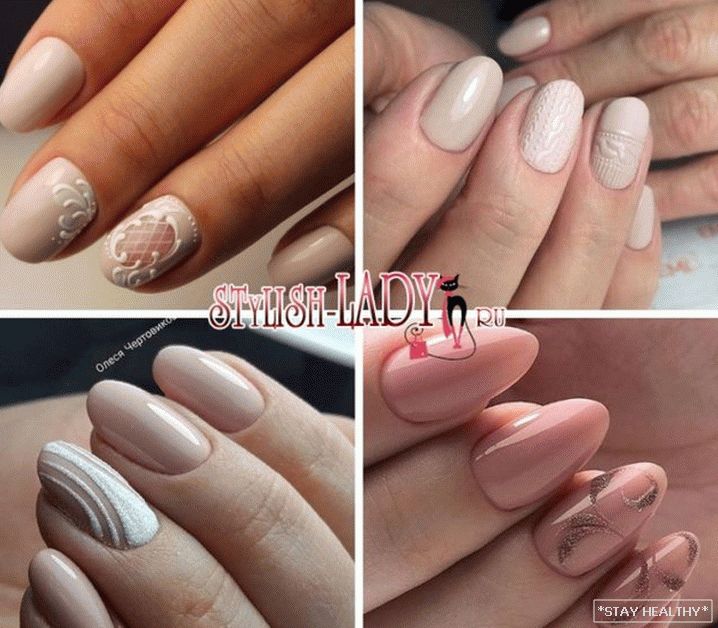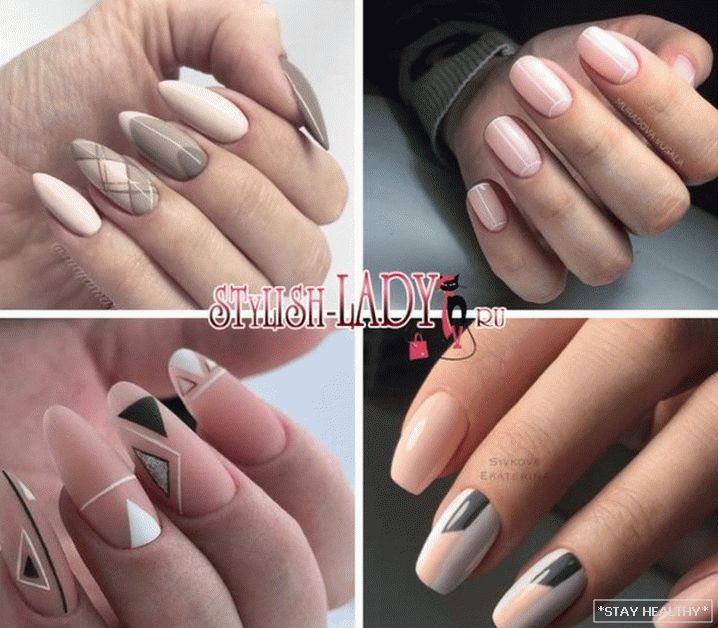 Conformity to the image
Nail art must necessarily fit the style and image
women. When choosing a design, you need to take into account age, features
appearance, social status and occupation.
Young girls are given a huge selection of colors and
all sorts of decor to create a daily manicure, and
older women better to stick to the classics, without going beyond
discreet design. Restraint in the design also suits those
women who at work need to comply with the dress code.
For everyday manicure inappropriate bright large rhinestones,
volume stucco and other too visible decorative elements.
It should be limited to a simpler decor that does not suffer from
everyday household chores. If you have to perform frequently
manual work, it is worth refusing sticking to rhinestones and other
large volumetric elements.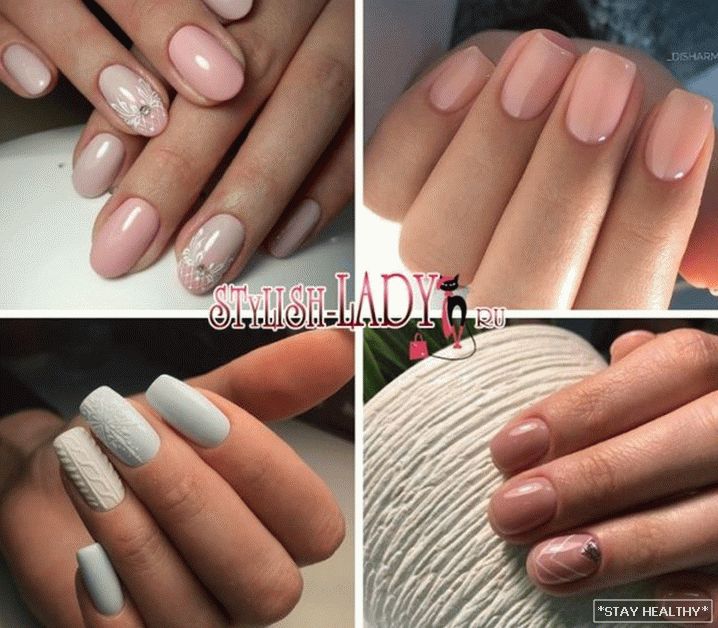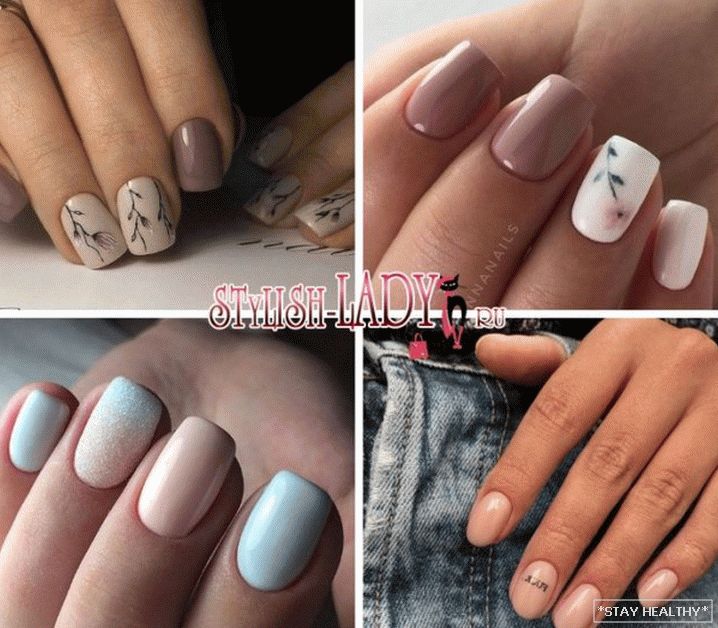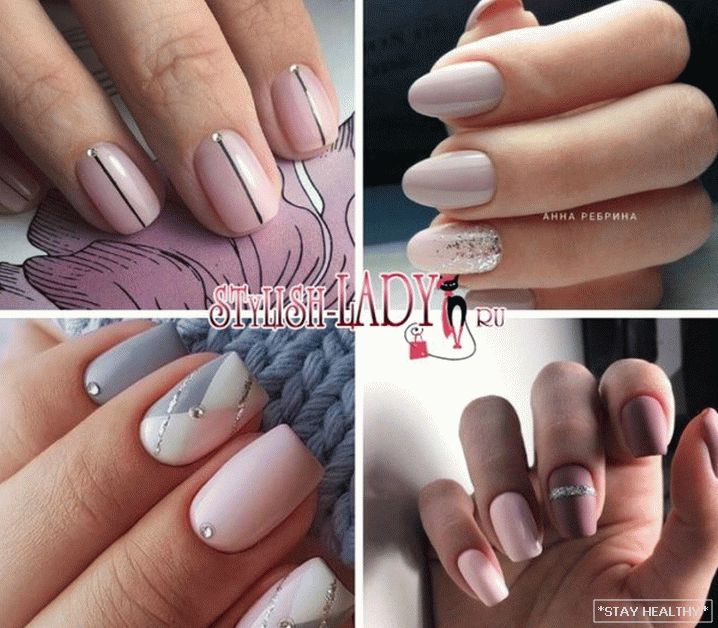 Design Ideas
There is a huge amount of noteworthy
interesting ideas for the design of everyday manicure. Even
simple at first glance, the design can be beaten so that it
I played in a new way.
The most simple and affordable design that fits and
housewife, and business lady – glossy shellac. He looks very
stylish, easy and quick to apply, and long-lasting on nails
time. To create such a manicure, you can use any
color palette.
Manicure can be monophonic, two-color or combine
more colors.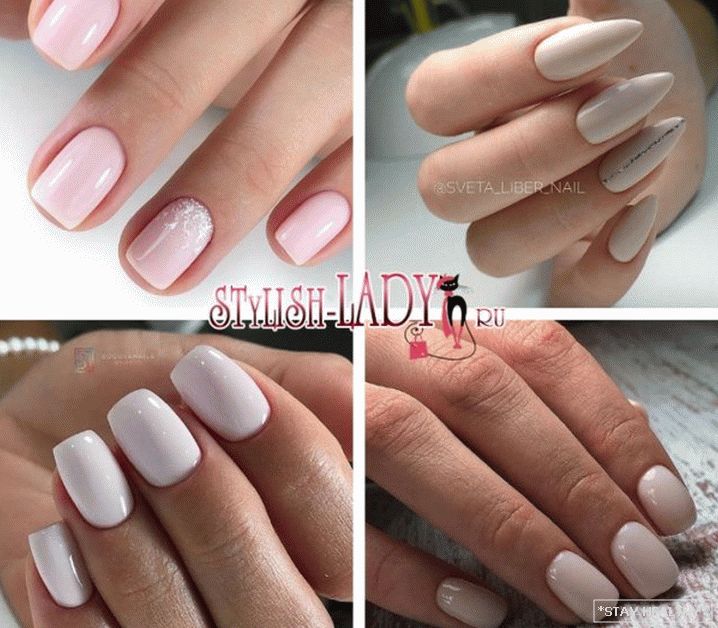 A great option for everyday manicure is
traditional french It looks beautiful on short and long
nails, and due to its versatility combined with
casual, business and festive clothing.
Classic jacket is always in fashion, and does not really need
additional decoration and experiments with color choices.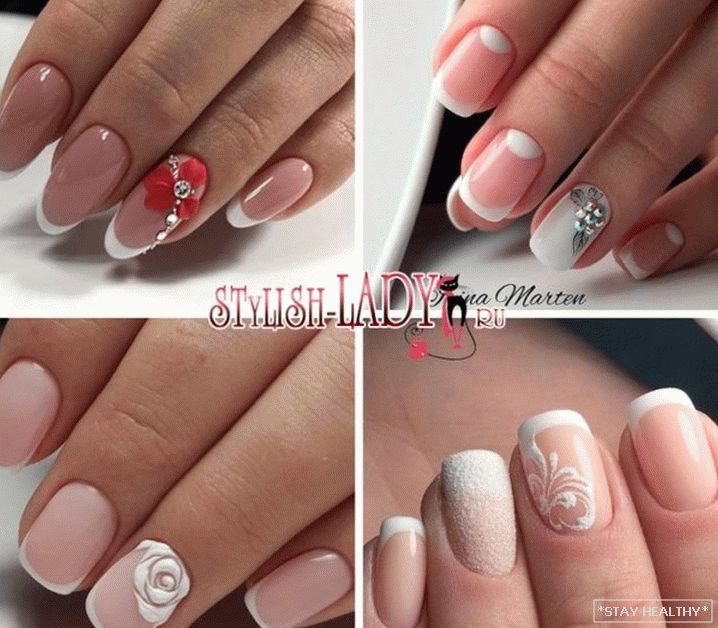 A very nice and unusual look on the nails gradient. He can
represent a smooth transition from one color to another or
transition from dark to light shade within one color.
You can arrange the gradient both vertically and
horizontally.
There are several simple techniques that allow you to create such
design by yourself.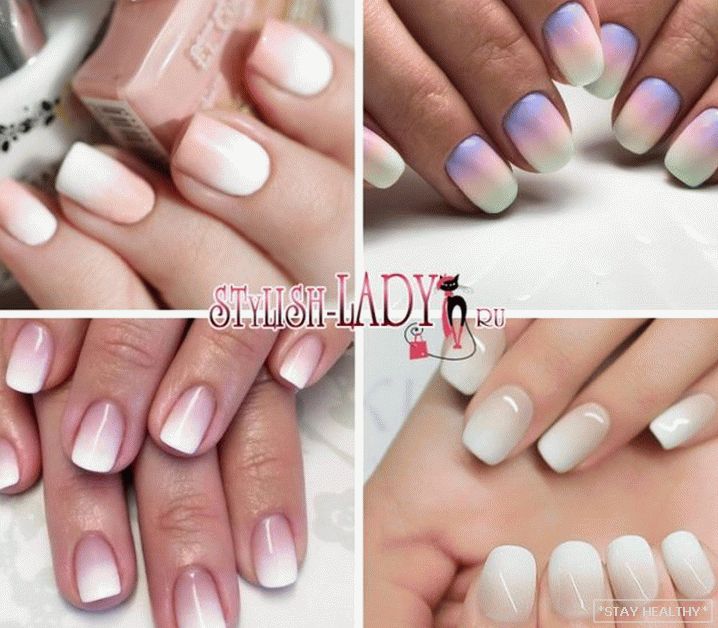 Useful tips
If you want to create a nail art that will last on the nails without
cracks and chips as long as possible, it is better to give preference
gel varnishes. Make a neat gel manicure can be very
quickly in any cabin. Such coverage is ideal for busy
for women.
For decoration, it is better to choose not volumetric elements, but, for example,
geometric or floral patterns lettering.
To look reserved, but not boring, you can create
newspaper manicure or color jacket. The only important thing is
pick up shades and combine them.
Reverse fatigues have already come into fashion relatively long ago (another
name moon manicure). It will look great on nails in
as an everyday nail art. If desired, the main part of the nail
You can make it light, and make the moon shoot dark or in pastel
tones.
Choosing an unusual color scheme, you get a little change
even the usual design.
In the summer you should pay attention to the floral patterns and prints, and
also on the decor in the marine theme, in the winter on snowflakes and winter
landscapes. Even в таком традиционном дизайне, каждый год появляется
something new.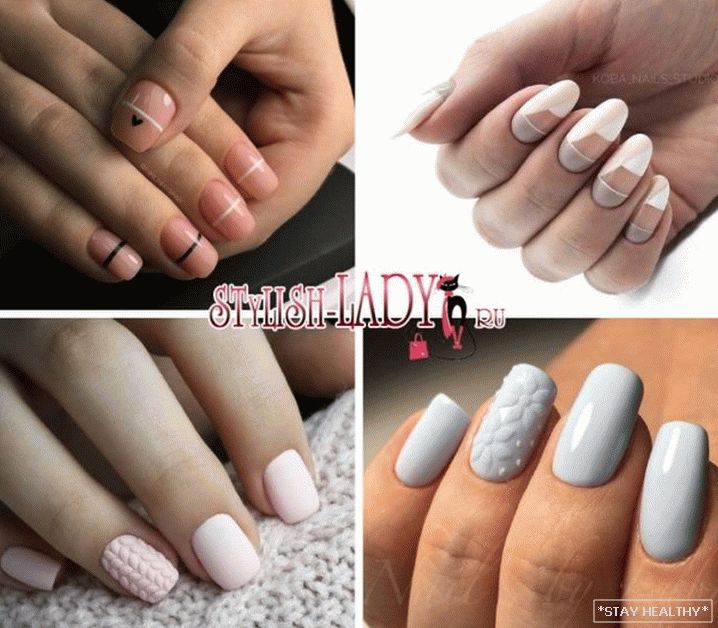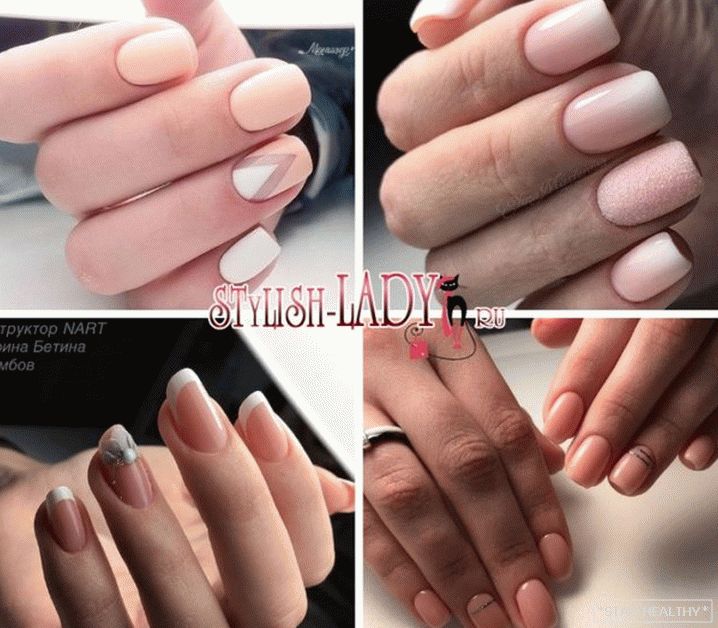 Recommendations of specialists
It takes a little to create a manicure from a professional master.
of time. Those who decided to do everyday manicure
on their own, they give simple recommendations regarding the choice
design and implementation:
Colors should be chosen such that they harmoniously combine with
basic wardrobe colors or accessories. No need to connect in
one design a large number of colors. Maximum number
shades that stylists recommend using – three. Wherein
preference is given to pastel colors.
Do not chase trend designs and try to execute
self something difficult result can to disappoint.
Therefore, it is better to make a neat simple manicure, which
If desired, you can add a simple decor.
If you want to make a manicure brighter, you can focus attention
on one or two nails. Their можно украсить оригинальным, но
simple pattern, sparkles or glitter. This will make the design
more interesting without overloading it.
When creating a daily manicure, it is important to adhere to
a certain style. Nail art that decorates nails every day,
should be more restrained than evening, festive or
wedding.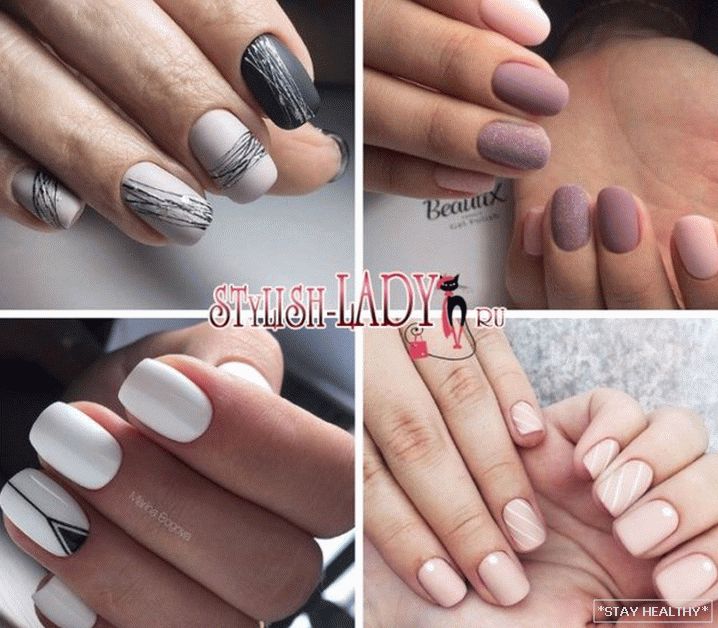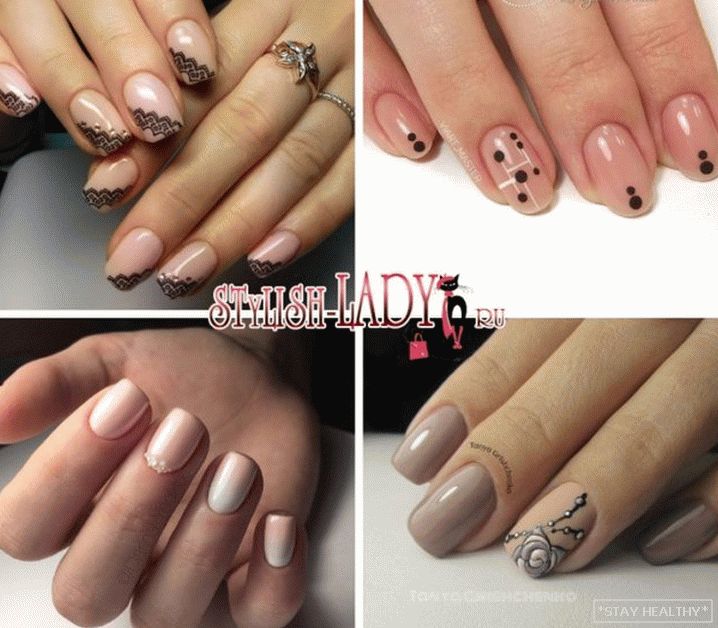 Casual manicure should not be associated with dullness and
boredom, but at the same time you should not decorate it with bright sparkling
decor, which is more appropriate for special occasions.
Designers agree that a manicure for every day before
should be universal and easily combined with different
outfits. For its implementation more suitable pastel colors and
discreet decor.